Scotty Pippen Jr., Shareef O'Neal to join Lakers summer team
June 29, 2022
The Los Angeles Lakers unveiled their 2022 Summer League roster on Tuesday. Two players from the organization's second generation are featured in the group.
Notable names such as former Lakers center Shaquille O'Neal's son Shareef and Scotty Pippen Jr., the son of six-time NBA champion Scottie Pippen, will join the Lakers' Summer League team.
After going undrafted last week, Pippen and O'Neal were able to secure two-way contracts with the Lakers.
"I was literally born into this team," said O'Neal. "My dad, Kobe [Bryant] won championships when I was born, and now it's me putting on the Lakers gear and I was -- it was crazy. I was speechless, kind of."
The 22-year-old O'Neal had a rough college career. After he committed to UCLA and de-committed from Arizona, he transferred to LSU. The 6-foot-10 played only 14 games during his junior season due to a foot injury. O'Neal was able to average 2.1 points and 2.9 rebounds per game. His first year at UCLA was limited by a heart condition. He also missed the entire second season due to a foot injury.
On the other hand, Pippen Jr., during an interview, said that playing in the NBA can be a different experience for players whose fathers previously played in the league. He also noted that a different type of pressure comes with being a professional athlete. As a kid, Pippen said that playing in the league was different from other sports because of the expectations of being a professional athlete.
"I would definitely say there's a different type of camaraderie for guys whose dads played in the NBA," said Pippen Jr. "Because going through this whole process since we were little kids, there's always a different type of pressure on us, I would say. A different type of expectation. So I tip my hat to all those guys, because playing this game when your father is so-and-so is a different type of pressure to play at."
The 21-year-old Pippen played three seasons for the University of Tennessee at Nashville. He averaged over 20 points per game in each of his seasons. He also had a career total of 4.3 assists and 1.6 steals per game.
Although both young players are expected to be successful in the NBA, they are more than just next-of-kin. They have faced their opponents due to the names on their jerseys. The path to becoming professional athletes is just as competitive as it is for players whose fathers have already been in the league. Recently, the Golden State Warriors won the NBA title with the help of four second-generation players.
Pippen Jr. added that people tend to target him due to his identity. He said that he enjoys being in the gym and getting the opportunity to face people who have similar goals.
"Everyone who has a name has a target on their back. I embrace it. I think it's good to go in the gyms and everyone wants to get my best. So, it's fun for me," Pippen Jr. said.
More addition on Lakers' roster
The Lakers' Summer League roster also features Max Christie, a second-round pick from the 2022 draft. He played for Michigan State during his freshman season. He could average 9.3 points, 3.5 rebounds, and 1.5 assists in his college career.
Mac McClung, a second-year player, will be participating in the Summer League for the second year. He played for the South Bay Lakers during his first season in the G League.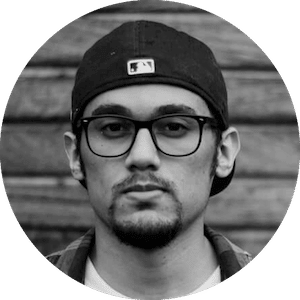 Gus Anderson
Gus Anderson is a gambling wizard. As a kid he dreamt about becoming a Tennis, Hockey and Golf professional but ended up as a gambling professional with focus on both sports & casino.