Safety Jayden Bonsu announces commitment to Ohio State Buckeyes
August 15, 2022
Four-star safety Jayden Bonsu has announced his commitment to the Ohio State Buckeyes. He chose the team over other options, including the Miami Hurricanes and Michigan State Spartans.
In an interview with 247Sports, Bonsu explained that the coaching team at Buckeyes, led by Ryan Day, made him "feel at home".
"Coach Eliano and coach Day made me feel at home. From a defensive scheme standpoint, it fits me. My high school runs some of the same things Ohio State runs, so it makes sense from a scheme standpoint," Bonsu said.
"While I was there on my official visit, in my head, I was like, 'Yeah, this is the place for me. I could see myself in this city.' So overall, it just felt like a great fit."
Before recruiting Bonsu, Ohio State had signed Calvin Simpson Hunt, Kayin Lee, Cedrick Hawkins, Jermaine Matthews, and Malik Hartford by the end of June. Coach Day said for this season, their defensive line had gotten accustomed to their scheme despite starting slower than their offensive line.
In addition to Bonsu, the school reportedly pursued five-star safety Caleb Downs, who eventually committed to the Alabama Crimson Tide. After Downs became off the list, Ohio State started to "aggressively" lure Bonsu, who said he was close to committing to Miami at that time.
About Bonsu
Bonsu attended St. Peter's Preparatory School in Jersey City, NJ. He participated in 12 games in his junior year, earning 62 tackles, two interceptions, 2.5 sacks, 7.5 tackles for loss, and two forced fumbles. Bonsu helped his high school achieve an 8-4 record in 2021. St. Peter's also made it to the semifinal of the New Jersey Non-Public A bracket.
247Sports Composite Rankings placed Bonsu at No. 22 as a safety. Meanwhile, he is ranked 259th as an overall prospect in the 2023 class.
The Buckeyes divide safety positions into three—the Bandit, the Adjuster, and the Nickel. The Bandit or strong safety is likely to include Kourt Williams and Josh Proctor. The Adjuster is akin to free safety and will likely be manned by Lathan Ransom and Ronnie Hickman this season.
Meanwhile, Bonsu will likely be placed at the Nickel, which operated in the slot. He reportedly will work alongside Tanner McCalister and Cameron Martinez.
Analysts said Ohio State's recent pursuits had secured young defense talents to replace Proctor, Hickman, and McCalister, who will leave the team after this season ends.
Buckeyes' last season
Last year, the Buckeyes recorded 11-2, which allowed them to finish 11th among 130 schools. The team also made the 2021 playoffs. They ranked sixth in the final Associated Press Top 25 Poll last season.
Ohio State is known to produce top defensive and offensive talents in its 111 years of history. Their current top players include quarterback C. J. Stroud, offensive tackle Dawan Jones, and cornerback Denzel Burke. Nevertheless, they have claimed only eight national titles, the latest being in 2014.
To start this season, the Buckeyes will host a game against the Notre Dame Fighting Irish on September 3.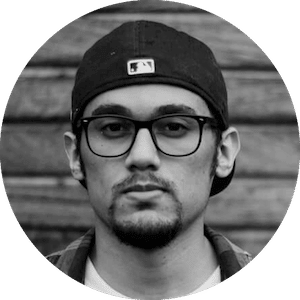 Gus Anderson
Gus Anderson is a gambling wizard. As a kid he dreamt about becoming a Tennis, Hockey and Golf professional but ended up as a gambling professional with focus on both sports & casino.