Richmond vs St. Bonaventure Betting Prediction 3/4/22
March 3, 2022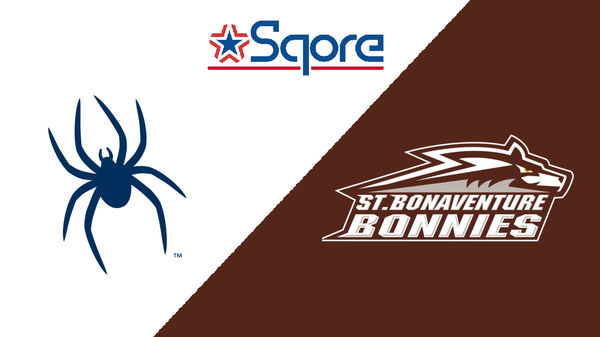 St. Bonaventure is trying to build some needed momentum ahead of the Atlantic 10 Tournament when it hosts Richmond in the season finale. The Bonnies have one of the best starting fives in the league, but their lack of depth has hurt them this season despite solid results. The Spiders have lost four conference games by three points or fewer and are another dark horse tournament team out of the Atlantic 10.
Richmond vs. St. Bonaventure Betting Pick
The Pick: Richmond Moneyline
Strong presence in US
Wide range of betting options
Generous bonus offers
UP TO $1,000
This game will be played at the Reilly Center at 7 p.m. Eastern on Friday, March 4, 2022.
Why bet on the Spiders:
✅ Tyler Burton had a career day in the first game of the year against St. Bonaventure, scoring 36 points and grabbing seven rebounds, four on the offensive end, to lead the Spiders to victory. Burton is the team's leading scorer and found ways to deliver on an otherwise rough day for Richmond's guard-oriented offense. 
✅ It's been a rough year for St. Bonaventure's Kyle Lofton this season as the senior is shooting just 24.5 percent from 3-point range in conference play and averaging only 11.5 points per game. Lofton is still averaging the same number of rebounds and assists he had last year as a first-team all-conference performer, but his dip in scoring has hurt without much depth on the Bonnies' roster.
✅ Richmond quite literally steals extra possessions for itself with nearly eight steals per game in conference play among the almost 14 takeaways it has per game. The Spiders also do an excellent job at protecting the ball and average slightly less than 10 turnovers per game in Atlantic 10 contests.
✅ The Bonnies hold just a slim rebounding edge in conference play after allowing 40-plus rebounds in consecutive games. St. Bonaventure was outscored in the paint by 10 points in the first meeting with Richmond, and those points in the paint were the difference in the game. Even with Osun Osunniyi protecting the rim, the Bonnies are allowing teams to make half of their 2-point shots.
✅ St. Bonaventure has dominated most of the recent history with Richmond, but the Spiders did win the first meeting this year with the Bonnies and are 6-6 all-time in Olean.
The Pick: Richmond Moneyline
Strong presence in US
Wide range of betting options
Generous bonus offers
UP TO $1,000
It's been an interesting season for this experience Richmond squad, but the Spiders have a chance to build some momentum for a strong finish. The Richmond offense isn't anything too special despite three players averaging 13 points per game, and it relies more on one or two key secondary scorers rising to the occasion. Yet the Spiders are shooting just 43 percent in conference play, including a disappointing 31.8 percent from 3-point range. 
Jacob Gilyard is the second-leading scorer at 14.4 points, but he is the engine for the Spiders on both ends of the floor. He is the NCAA's all-time leader in steals and averages nearly three thefts per game, but he also leads the team with 5.2 assists per game and his 37.8 percent 3-point shooting percentage. Tyler Burton leads Richmond in scoring at 14.6 points per game as well as leads the team with 7.6 rebounds per game, edging out Grant Golden's 13.2 points and 6.6 rebounds per game.
There is no way to describe this season as anything other than a disappointment thus far for St. Bonaventure. The Bonnies were picked to win the Atlantic 10 in the preseason and the depth never really developed behind the starting five, several of whom have had their struggles this season. St. Bonaventure is shooting 45 percent from the floor, but that includes just 31.2 percent from behind the arc while allowing opponents to make 34.3 percent of their 3-pointers. 
Jalen Adaway has been as good as advertised for the Bonnies, leading the team with 17..1 points per game in conference while also shooting 50 percent from the floor and 36 percent from long range. Dominick Welch is adding almost 13 points per game on 37 percent on 3-point attempts, but Jaren Holmes and Kyle Lofton are both struggling with their perimeter shooting while seeing a dip in their scoring from a year ago. Osun Osunniyi has been the rim protector and rebounder St. Bonaventure needs and his offensive game has improved as well.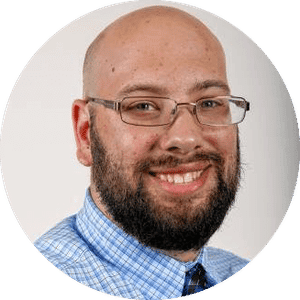 Josh Walfish
Josh Walfish is an award-winning journalist who has covered college sports for the past decade. He most-recently was chronicling the UMass Minutemen and now works as a freelancer writer and editor based out of Chicago.