Raptors, Suns, Heat withdraw from Kevin Durant race, reports say
July 29, 2022
Fox Sports' Chris Broussard has reported that the Toronto Raptors, Phoenix Suns, and Miami Heat pulled out of the race to acquire Kevin Durant from the Brooklyn Nets. It was earlier reported that the Heat and the Suns were on Durant's list when he requested a trade on June 30. Meanwhile, the Raptors joined the Durant saga only recently.
The withdrawals left the Nets no choice but to keep Durant on the roster. Broussard confirmed in an episode of First Things First that the Nets board agreed to field Durant in the upcoming 2022-23 NBA season if there is no equal player as a trade for him.
"We see teams dropping out every day. Phoenix is out. Miami is out. Toronto is out. What's the deal to be made?" Broussard said.
KD trade scenario
ESPN's Tim Bontemps and Bobby Marks said that a KD trade would depend on many factors, including the 33-year-old player's remaining contract. Currently, Durant still has four years left in his contract with $189 million guaranteed. Durant has an annual average salary of $48 million. They said that the contract would become a consideration for other teams.
"As such, Brooklyn wants an unprecedented return. However, few teams can both provide that asking price and still be a championship contender once the trade is done -- and, unless both of those conditions are met, a Durant deal doesn't make sense," Tim said.
Tim said the Nets were looking for the best scenario to get replacements for their all-star forward. He said there was one possible scenario for Durant to get himself out of the Nets' roster with an equal valuation for the player, including the first-rounder and potential rookie.
"And the most important factor is that Brooklyn is looking for a perfect package for Durant: four first-round picks, three pick swaps, and one player on a rookie-scale contract who has the upside to become an All-NBA-type player. I don't believe that package exists, at least for now," Tim said.
Potential trade with Celtics
With three franchises deciding to withdraw from Durant trades, Broussard said there were some possible trades incoming. He said the Boston Celtics were catching up to get KD, but it would require major sacrifices from the franchise.
"Now, this Boston thing, if they want to give up Jaylen Brown, Marcus Smart, and if I'm the Nets, I'm demanding Robert Williams and three first-round picks. If they want to give up some kind of deal like that, then maybe it happens," he said.
The rumor was confirmed by ESPN's Adrian Wojnarowski, who reported on Monday morning that the Celtics and Nets engaged in trade talks to prepare a package for Durant. Wojnarowski said that the package, centered around Jaylen Brown, included other players and picks.
Tim said that if the Nets want an equal package for KD, the franchise needs to offer other players. These include Marcus Smart, Derrick White, Grant Williams, and some first-round picks (2025, 2027, and 2029). Tim said Brown, Smart, and two picks were the best package.
"From Brooklyn's perspective, Brown, Smart, and two unprotected firsts is the best package a team can offer now and possibly when the regular season starts," Tim said.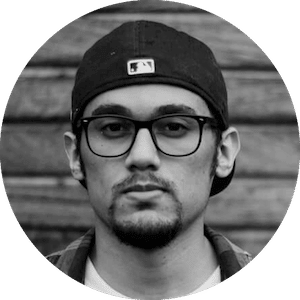 Gus Anderson
Gus Anderson is a gambling wizard. As a kid he dreamt about becoming a Tennis, Hockey and Golf professional but ended up as a gambling professional with focus on both sports & casino.