Raiders: Davante Adams apologizes to cameraman over shoving incident
October 12, 2022
Las Vegas Raiders wide receiver Davante Adams was frustrated with the team's recent 29-30 loss to the Kansas City Chiefs. Adams later was seen shoving a cameraman to the ground after the game while he was on his way to the locker room.
The incident was recorded by ESPN and shown on SportsCenter after the game. While Adams has issued his apology on Twitter, it is presumed that the league will still take some disciplinary action.
"Before I answer anything else, I want to apologize to the guy — some guy running off the field, and he ran, jumped in front of me when we're coming off the field and I bumped into him, kind of pushed him and I think he ended up on the ground," Adams said.
"I wanted to say sorry to him for that. That was frustration mixed with him running, literally running in front of me, and I shouldn't have responded that way. But that's how I initially responded so I want to apologize to him for that."
Despite the apology, the cameraman was reported to have filed a report to the Kansas City Police Department after the game. The report stated that the man had been injured in an assault, although his injuries were not severe. A KCPD representative said the investigation of the incident would take more than 1-2 days and to decide on whether or not to file charges would be addressed after the investigation.
In the aftermath of the incident, Raiders coach Josh McDaniels remained supportive of Adams and said that they would accept any decision from NFL.
"I support Davante wholeheartedly as a human being," McDaniels said. "As a person, he's a great guy. I know that was an unfortunate situation. We obviously don't want any of our guys to be doing anything like that. He knows that. He's very well aware of that. But I know the person; I don't think there was any intent behind it, on his part.
"But whatever [the NFL] asks of us, whatever they need from us, obviously we'll comply. But we're kind of in a wait-and-see [situation] at this point."
Game recap
Chiefs tight end Travis Kelce recorded four touchdown catches which gave Kansas City a victory over Las Vegas on Monday after initially struggling 17-0. He finished the game with seven catches for 25 yards.
At halftime, the Chiefs trailed by 20-10, but they closed the gap to three points when quarterback Patrick Mahomes capped a 12-play, 75-yard drive with a four-yard touchdown pass to Kelce with over nine minutes remaining in the third quarter.
The Chiefs eventually came up in front before the end of the quarter, with Mahomes performing an eight-yard pass to Kelce capping an eight-play 57-yard drive.
Meanwhile, Marquez Valdes-Scantling performed six interceptions for 90 yards, and Chiefs running back Jerick McKinnon made a team-high 53 rushing yards on eight carries for the team.
The Raiders had an advantage that launched them to 24-23 early in the fourth quarter in the form of a 47-yard field goal by kicker Daniel Carlson. However, Mahomes found Kelce in the end zone which gave the Chiefs another chance to lead by 30-23. Unfortunately, Mahomes' two-point conversion was incomplete.
The game ended 30-29 with more than four minutes remaining when Raiders quarterback Derek Carr threw a 48-yard touchdown pass to Adams. Instead of opting to kick a game-tying one-point conversion, the Raiders opted to run for two and came up inches short.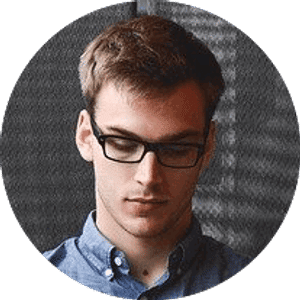 Jake Williams
Jake Williams is a sports gambling expert. He's been writing in the sports betting and DFS industry for over a decade. He specializes in MLB and NBA, along with College Basketball and College Football.