QB Drew Pyne helps Notre Dame win 45-32 over North Carolina
September 26, 2022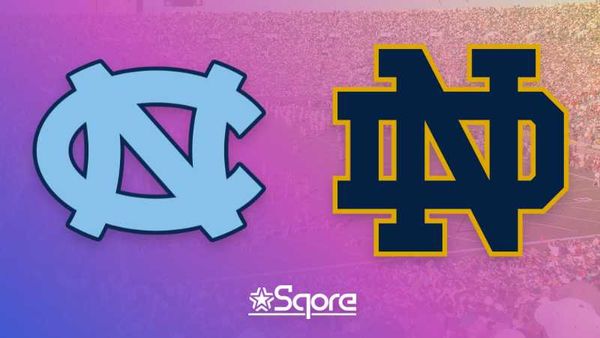 Notre Dame Fighting Irish's quarterback Drew Pyne helped the team snagged a 45-32 win against the North Carolina Tar Heels.
Pyne replaced Tyler Buchner after the latter suffered from a left shoulder injury during the game against the Marshall Thunder Herd. In the game against the Tar Heels, Pyne finished 24-of-34 for 289 yards with three touchdowns. He kept the team's defense intact as the Tar Heels rolled to 287 rushing yards.
Pyne's performance set a new standard for the season since the team's loss to the Ohio State Buckeyes and the Thundering Herd. Despite the win, Pyne was somewhat unsure whether he has done enough for the team, although Notre Dame's head coach Marcus Freeman said Pyne has been making the right decision in his plays.
"Drew makes the right decisions," Freeman said.
"It's never a decision-making issue. It's the execution. And early in the game last week, he wasn't executing the way he would want or we would want. But today, again, he continued to make good decisions. But he executed and put the ball where it needed to be, and some guys made some plays."
After the game, Pyne conferred with the team's offensive line coach Harry Hiestand, whose group has improved every week.
"Coach Hiestand has been unbelievable," Pyne said. "He demands such a high standard for every single one of those guys, and each day they go in there and know it's going to be tough because Coach Hiestand holds them to such a high standard. They want that. They want to get better. They want to succeed."
The Fighting Irish finished with 10 carries which scored double-digit yard numbers, after only registering nine in the first three games combined. Their 35 first downs are the most for college football in more than 20 years.
Notre Dame vs North Carolina
Once the Fighting Irish won the coin toss and opted to defer, the Tar Heels immediately played their high-scoring offense. The latter drove all the way to the one-yard line and had their first goal.
The Fighting Irish stiffened their defense, forcing the team's freshman quarterback Drake Maye to throw a fade to the back left corner of the end zone, which Tar Heels' wide receiver Josh Downs snatched off the back of the Fighting Irish's cornerback TaRiq Bracy for a four-yard touchdown, capping a 12-play, 76-yard drive.
Notre Dame's defensive lineman Rylie Mills sacked Maye for a 10-yard loss to force 3rd and 20. Maye then threw an incomplete pass when he was chased out of the end zone. Brandon Joseph later returned a 17-yard punt which gave Fighting Irish an excellent field position.
The Fighting Irish's defense forced another punt and the offense started to kick in on its own. Michael Mayer scored seven yards on a jet sweep on first down. Audric Estime soon followed with a 29-yard run up to the middle. Pyne then hit Lorenzo Styles Jr. for a 30-yard touchdown pass to give the team its first 14-7 lead.
The team's offense scored the game's first turnover into points seven plays later, thanks to Estime's one-yard run. He scored one play later to have the team remain in the lead with 38-14. When he churned out 71 yards on seven carries, Estime fumbled short of the end zone on the seventh carry, allowing Tar Heels to recover in the end zone for a touchback with 3:20 remaining. This was Fighting Irish's first fumble of the season. Regardless, Estime was still able to finish with 134 yards on 17 carries.
Tar Heels managed to score another point when Maye hit the Fighting Irish's wide receiver Antoine Green on a 64-yard strike on 4th and 21. Tar Heels went for two, but Fighting Irish remained leading with 45-32 and ended up picking their second consecutive victory.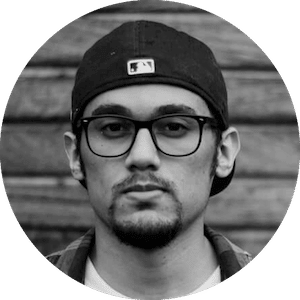 Gus Anderson
Gus Anderson is a gambling wizard. As a kid he dreamt about becoming a Tennis, Hockey and Golf professional but ended up as a gambling professional with focus on both sports & casino.