PointsBet Power Hour: Daily Bonus Bets for All Users
April 13, 2023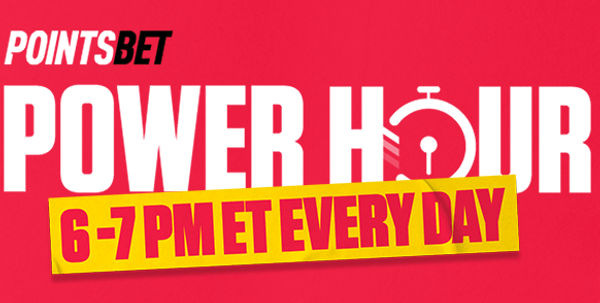 The PointsBet Power Hour is back, and it is unlike any other promotional offer available to bettors in the United States. PointsBet customers can log in daily for 60 days and claim a bonus bet that can be used on any Same Game Parlay of their choice. How exactly does this promotion work? And what steps must be taken in order to collect your bonus each day? Continue reading to learn everything you will need to know about the PointsBet Power Hour and why you don't want to miss out on this amazing opportunity!
PointsBet Power Hour: How Does It Work?
From April 1st to May 30th, all PointsBet users can log in daily between 6:00-7:00 p.m. ET and place a same-game parlay wager using bonus funds provided by the platform. You do not need to opt into the promotion each day or enter a promo code to earn the reward. Instead, the bonus bet will be automatically awarded to your account right before Power Hour begins. You will then have 60 minutes to use the bonus on a pregame or live Same Game Parlay of your choice.
| | |
| --- | --- |
| 🎁 Promo Offer: | PointsBet Power Hour |
| 🔥 PointsBet Promo Code | NONE NEEDED - Click the Link |
| 💰 PointsBet Bonus Offer | Daily Bonus Bets for 60 Days |
| 💻 📱 Platforms | Desktop, Android, or IOS |
| U.S. Eligible States | CO/IA/IL/IN/KS/LA/MD/MI/NJ/OH/PA/VA/WV |
This promotion is available to all users in qualifying states with active and verified accounts. The amount of the daily bonus will not be included in the payout, and it will expire at 7:00 p.m. ET if not used. Same-game parlay wagers may be placed on any sport or market offered by PointsBet but must include two or more legs. Bonus bets cannot be withdrawn or redeemed for cash, but the winnings associated with the PointsBet Power Hour bonus can be withdrawn after the wagering requirements are met.
How To Claim Daily Bonus for PointsBet Power Hour
Customers will have no problem claiming their PointsBet Power Hour bonus on a daily basis. Just follow the four steps listed below and enjoy!
1

 Sign Up for PointsBet Sportsbook
If you are a new user, you will first need to create an account with PointsBet. Click here to visit the PointsBet website and begin the registration process. Enter all required information in the boxes provided and verify your identity to complete the sign-up process. If you are an existing user, simply log in to your account on the PointsBet website or mobile app.
2

 Make Your First Deposit
Make an initial deposit of at least $10 with PointsBet using any of the reliable banking options offered on the platform. A minimum of one deposit made to your PointsBet account at any time is required to qualify for the PointsBet Power Hour promotional offer.
3

 Use Your Daily Bonus Bet
You will need to log in to your account between 6:00 p.m. and 7:00 p.m ET and place a same-game parlay wager on any matchup or event of your choice. Once the bet has settled, you will collect your winnings if the wager was successful.
4

 Come Back Tomorrow
Return each day during the promotional period and claim your bonus bet with PointsBet Sportsbook from 6-7 p.m. ET!
Does the PointsBet Power Hour Bonus Expire?
Yes, if unused, the PointsBet Power Hour Bonus will expire at 7:00 p.m. ET each day. However, customers are not penalized for missing days and can return between 6:00-7:00 p.m. ET each day during the promotional period for another opportunity. 
How Do Bonus Bets Work?
Bonus bets awarded through the PointsBet Power Hour promotional offer allow a customer to make a wager using site credit instead of their own deposited funds. If a bonus wager is successful, the bonus amount will not be included in any winnings. For example, a $20 bet at +200 odds would earn the user a $40 profit, but they would be refunded the $20 bonus wager amount.
How Do I Claim My Power Hour Bonus?
As long as you have an account with PointsBet and have previously made at least one deposit, you will automatically be credited with the bonus right before Power Hour begins each day. No promo code or extra steps are necessary.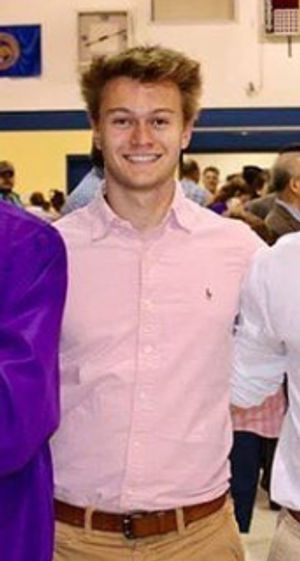 Peyton Powell
Peyton is an huge sports fan and a graduate of the University of Louisville. He has always enjoyed playing, watching, and betting on sports. Born and raised in Kentucky, a state without any professional sports teams, he had to find teams to cheer for away from home. Peyton's favorite teams include the Los Angeles Lakers, Baltimore Ravens, and Boston Red Sox.