Patriots celebrate Robert Kraft's 500th game after 17-14 win over Steelers
September 19, 2022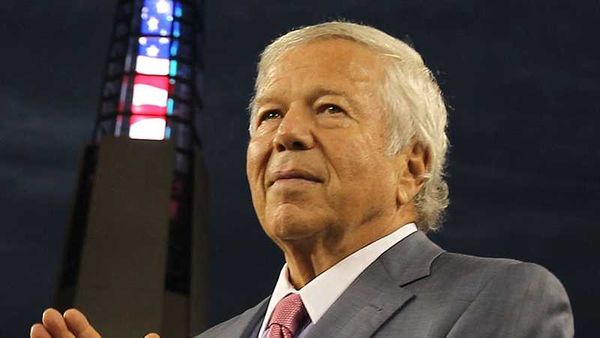 The New England Patriots defeated the Pittsburgh Steelers 17-14 on Sunday and successfully avoided a 0-2 record early in the season. The win also marked Patriots owner Robert Kraft's 500th game and to commemorate the milestone, the team awarded Kraft the game ball.
The game ball was presented by Patriots veteran head coach Bill Belichick in the team's locker room. All players came one by one to congratulate the 81-year-old owner who grew up as a longtime fan of the Patriots, who ended up buying the franchise in 1994.
"Thank you all. Our family has a chance — I speak for [Kraft's son, Patriots president] Jonathan here as well — we have a chance to be in a number of different businesses. There's no business like the NFL. We bring the community together, and we play like a team. No one can do it on their own," Kraft said.
"What you guys did here today is so sweet for my family, and I thank you all," Kraft told the players on Sunday. "And doing it here in Pittsburgh is pretty special. Thank you."
Belichick said that it was special to celebrate Kraft's 500th game milestone in Pittsburgh, saying "I think it's fitting that this one comes on Mr. Kraft's 500th."
"Doing it here in Pittsburgh is pretty special," Kraft added.
Under Kraft's leadership and with the help of Belichick along with former star quarterback Tom Brady, the Patriots remain one of the most successful franchises in the NFL, winning six Super Bowl rings as their most notable feat.
Since Kraft purchased the team in 1994, New England has won 10 AFC championships and 19 Divisional titles. However, it is also undeniable that ever since Brady's departure to play for the Tampa Bay Buccaneers in 2020, Belichick and his men were having difficulties hitting their seventh Super Bowl win.
What comes after Steelers
The Patriots avoided recording their second-consecutive defeats and suffice to say, Belichick and his men have improved following the margin-wide defeat in Miami.
Quarterback Mitch Trubisky led the team with 21 out of 33 passing attempts for 168 yards along with one touchdown and one interception. In the rushing department, running back Najee Harris led with 15 rushing attempts for 49 yards, and wide receiver Diontae Johnson took care of the receiving end with his team-leading six receptions for 57 yards.
Belichick seemed content with how the team played on Sunday.
"That was a good team win for us. We're really proud of the way the guys competed here. This is a great football city, football environment – there was a lot of energy in the stadium today and I thought our guys responded to it well," he said.
"Pittsburgh was tough like they always are. Battled back and forth with them but I thought our play there in the fourth quarter -- we came up with some big plays, two big three-and-outs stops and then held the ball for the last six minutes of the game. We were able to run it out and kneel on it, so some good football when we needed it the most.
Up next, the Patriots will play the Baltimore Ravens on September 25.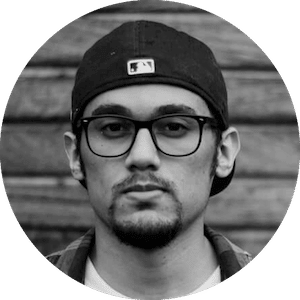 Gus Anderson
Gus Anderson is a gambling wizard. As a kid he dreamt about becoming a Tennis, Hockey and Golf professional but ended up as a gambling professional with focus on both sports & casino.