Pacers rookie Bennedict Mathurin looks forward to playing against LeBron James
June 25, 2022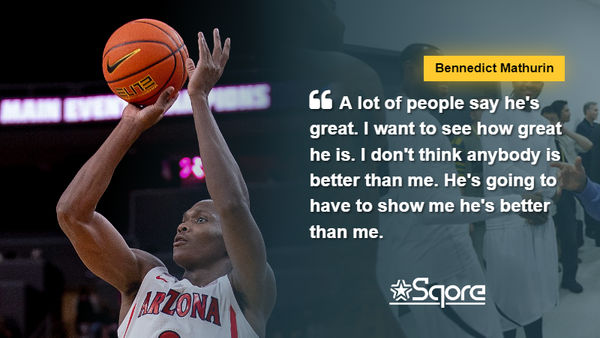 The Indiana Pacers signed Bennedict Mathurin, a player who exudes confidence and is the same rookie who will boost the organization's future potential. Recently, Mathurin stated his desire to confront LeBron James, claiming that James must prove he is better than the former Arizona star.
Before hearing his name called during the draft, Mathurin didn't hesitate to call out James, one of the greatest basketball players of all time.
The impact of LeBron James on the game has been enormous as he is one of the greatest players of our generation, though some assert that Michael Jordan is the only person ahead of him in all-time rankings. It is common for players to admire and fear James when they face him.
Mathurin said that his first matchup against the Los Angeles Lakers star is one challenge he was particularly looking forward to as a rookie.
"A lot of people say he's great," Mathurin said. "I want to see how great he is. I don't think anybody is better than me. He's going to have to show me he's better than me."
Mathurin's potential may increase Pacers' success
Mathurin was an excellent three-point shooter and shot creator when he was a college athlete. Coming into his first season in the NBA, it's unlikely he'll be any better than James. The first matchup between Mathurin and James next season will provide a good indicator of how he does against James, given that confidence has never harmed anyone coming into the league.
While earning Pac-12 Player of the Year honors last season, Mathurin's average records are 17.7 points, 5.6 rebounds, and 2.5 assists per game. Preparing for his rookie season, he has led Arizona Cardinals to the Sweet 16 and a 33-4 record.
"I bring my heart to the Pacers," Mathurin said via WildcatAuthority. "I'm really fortunate for them to draft me. My goal is to have an impact already on both ends of the floor and bring Ws to the team."
A key component of Mathurin's preparation for life in the NBA was his time at the NBA Academy. 247Sports director of scouting Adam Finkelstein, who was in charge of the scouting process ahead of the draft, praised Mathurin for his future potential.
"The crux of Mathurin's NBA projection is this … at six-foot-six with a six-foot-nine wingspan, a legitimate weapon from behind the 3-point line, and good vertical athleticism even by NBA standards," Finkelstein said.
"The combination of skill and athleticism also enables him to fit into another coveted prototype as a '3-and-D' prospect, who has both tools that should translate defensively, as well as the consistent shooting range to be a valuable floor-spacer," he explained further.
With Tyrese Haliburton and Chris Duarte in the mix and now Mathurin joining them, the Pacers are in a good position regarding their rebuild. As shown by their consideration of trading veteran Myles Turner, the team is trying to develop a core for the future. Mathurin will become the star they are looking for, and he is projected to be a pivotal player in the franchise's success.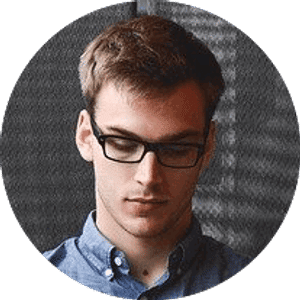 Jake Williams
Jake Williams is a sports gambling expert. He's been writing in the sports betting and DFS industry for over a decade. He specializes in MLB and NBA, along with College Basketball and College Football.