Ole Miss defeats Oklahoma, claims first CWS title in program's history
June 27, 2022
The Ole Miss Rebels have won its first-ever College World Series title after defeating the Oklahoma Sooners on Sunday 4-2. Prior to the matchup, the team had also claimed Saturday's game with a margin-wide 10-3.
The Rebels managed two scores and overcame the Sooners' unorthodox pitches in a three-run much later in the eighth inning. This was more than enough despite the Sooners trying to close the scoring gap in the seventh.
"I think they've showed a lot of people that you can fall down, you can stumble and you can fail, but that doesn't mean you're a failure,'' Rebels coach Mike Bianco said.
"If you continue to work hard, you continue to push and you continue to believe, you can accomplish anything. That's not some poster or some tweet to motivate you. We've all heard that. These guys have lived that this season.''
Ole Miss defeats Oklahoma
Both teams started the game scoreless in the early to mid-innings. Ole Miss was responsible for the first score in the sixth inning when sophomore shortstop Jacob Gonzalez smacked a homer to the right. In the seventh inning, Oklahoma returned the favor back by scoring two.
Sooners redshirt sophomore Jimmy Crooks scored after second baseman Jackson Nicklaus doubled to the left-center. Much later in the inning, left-fielder Kendall Pettis walked and freshman third baseman Wallace Clark scored for Oklahoma's second and last. The scoreboard was 2-1.
Trailing behind the Sooners, the Rebels bounced back in the eighth inning. Gonzalez took over the stage with his single to the right and sophomore center-fielder TJ McCants scored, setting the tie motion in effect.
Gonzalez once again returns to second following a wild pitch made by Oklahoma right-hander Trevin Michael. It was manageable for the Rebels and the team added another score via senior third baseman Justin Bench.
"Kind of knew we were going to start the scoring in the eighth or ninth,'' Gonzales said of Sunday's matchup. "That's how we are. We're going to put the pressure on. We're not going to strike out and sit down. Luckily, I got a hit and I finally got to help the team out this week.''
To seal the win for the Rebels, Gonzalez made his last score after receiving yet another wild pitch from Michael.
"There is so much to be said for how much we overcame this year, how much we had to fight through, how much we had to pick each other up and never let ourselves get down,'' team captain Tim Elko said. "The story of our season is going to be told for years and years to come."
Sooners' strong pitching
Claiming the win over Oklahoma was not a small feat for Ole Miss. The Sooners were spot on, especially their pitching department.
Aside from Michael who had easy tap into releasing wild throws, redshirt freshman Cade Horton had one of his deadliest throws on this year's road to CWS. Horton made CWS final record by hitting a whopping 13 strikeouts.
"We made it here, and we accomplished a lot this year,'' Horton said. "But we'll be back. I know that because this team laid the foundation for the future of Oklahoma baseball.''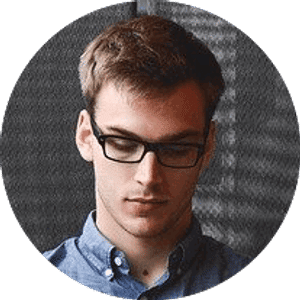 Jake Williams
Jake Williams is a sports gambling expert. He's been writing in the sports betting and DFS industry for over a decade. He specializes in MLB and NBA, along with College Basketball and College Football.