Ohio State vs. Xavier Betting Prediction
November 17, 2021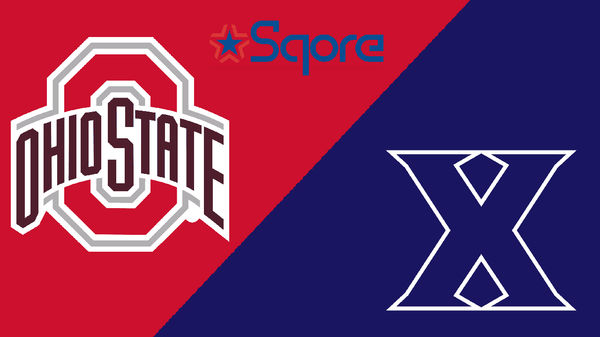 The annual Gavitt Tipoff Games wrap up on Thursday evening, with a couple of in-state heavyweights set to matchup in Ohio. The Buckeyes of Ohio State will make the short trip south to take on the Xavier Musketeers. While both are rich programs with tons of success in their respective histories, this season has gotten off to shaky starts for both teams. Thursday's matchup should bring out some intriguing storylines. 
Ohio State vs. Xavier Betting Pick
The Pick: Ohio State -1.5
Date: Thursday, November 18 | Time: 6:30 EST | Location: Cintas Center (Xavier) | TV: FS1
Ohio State
Ohio State will enter this matchup with a flawless 3-0 record. Nevertheless, that three-game winning streak hasn't come without any drama. 
Akron, another in-state foe, took the Buckeyes to the wire to start the season, ultimately only falling 67-66. They followed that up with a sub-par 10-point win against Greg Paulus and Niagara before rolling over Bowling Green by a score of 89-58 on Monday night.
So, how will Ohio State react when they roll into Cincinnati on Thursday evening to play their first road game of the season? One would expect to be a packed-out Cintas Center with plenty of Xavier fans present, too. 
I don't see it as a problem for the Buckeyes. They return a good portion of their squad from last season, headlined by All-American candidate E.J. Liddell. The 6-foot-7 forward has paced Ohio State in their three wins so far, averaging over 22 points per contest. 
Joining Liddell in a loaded backcourt is Kyle Young, Seth Towns, Zed Key, and Joey Brunk. Together, they make up one of the deepest frontcourts in college basketball.
Despite a couple of close games to start the 2021-22 campaign, Ohio State has had no problem putting up points. It comes as no surprise that the Buckeyes are highly regarded in the KenPom rankings, as they come in at 13th overall and ninth in adjusted offensive efficiency.
Xavier Musketeers
Make no mistake about it – Xavier comes into this matchup sputtering to begin the season themselves. For starters, they also had to scratch and claw against Niagara in their opener, only beating them by three points in a 63-60 barnburner. 
But Thursday's matchup with No. 19 Ohio State gives opportunity for the Musketeers, who are hoping to redeem themselves after a disappointing 2020 season that was highlighted by COVID-19 stoppages throughout the year. A win against the Buckeyes could propel Xavier into what could be a promising season in Travis Steele's fourth year as the head man.
Steele and the Musketeers return more than 80% of its minutes played from last season, led by Preseason All-Big East first teamer Paul Scruggs. They also are still missing another preseason first team player, as Zach Freemantle is recovering from foot surgery last month.
Scruggs, a senior, has gotten off to a quick start for Xavier. He leads the team in points, assists, and steals thus far in the young season. Sophomore Colby Jones has picked up the slack in Freemantle's absence, averaging 17.5 points through the first two games of action.
Unfortunately for Steele, after Scruggs and Jones, the scoring really slacks off. The Musketeers have yet to really get in a scoring rhythm this season, and the next closest double-figure scorer right now is Iowa transfer Jack Nunge, who has averaged 9.5 points per game. 
If the Musketeers hope to stay undefeated, they will need some additional firepower on the scoreboard. It could be an ideal opportunity for former Belmont star Adam Kunkel to shake the rest off and get things going heading into Thanksgiving. 
Why to bet the Buckeyes
✅ Ohio State has a handful of respectable players they can throw in the paint to hold their own and make a difference. Aside from Scruggs and Jerome Hunter, I'm not sure what Xavier can throw on the floor to combat Liddell and company. I like the Buckeyes to control the paint.
✅ The combination of Ohio State's scoring ability and Xavier's struggle consistently scoring points is a bad sign for the Musketeers. If this gets into a scoring contest, I think Ohio State can easily win this – especially with the line at -1.5. Take the Buckeyes to cover the points here. 
The Pick: Ohio State -1.5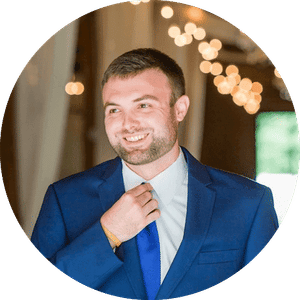 Garrett Tucker
Garrett Tucker is a sports aficionado from Huntsville, Alabama. Despite being born and raised where football is king, Garrett is a fan of all sports. Basketball has been the sticking point in the business for him, though. He currently runs an NCAA-certified scouting service for college basketball programs. You can find him on Twitter @G_Tucker.