Ohio State to build new defensive unit under Jim Knowles
March 9, 2022
The Rose Bowl victory over Utah helped Ohio State put aside their loss to Michigan and regain their focus. Despite the record-breaking performance of C.J. Stroud, the team's defense was still vulnerable. During the games against Utah and Michigan, the unit gave up over 900 yards and 87 points.
The defense will focus on the Buckeyes during spring practice, which began Tuesday. Jim Knowles, who was Oklahoma State's defensive coordinator the last two years, is now with Ohio State. He helped the Cowboys rank third in the Big 12 in yards allowed per game.
Head coach Ryan Day thinks that Knowles will do great for he is a smart football coach, and his success has been attributed to his ability to communicate well and motivate his players.
"You can see why he's had success. He's very organized, he's a very good communicator and has a really good scheme. He's very intelligent. I love being around really smart football coaches," Day said about his new defensive coordinator.
The unit is stocked with speed and size, and Knowles wants to see his players develop a cohesive team. "We have speed everywhere, we have size everywhere," he said. "The way guys move on the football field, it's impressive to me. It's my job to mold that into a cohesive unit and a defense."
Through the support, he has received from the staff and his players, the 56 years old defensive coordinator said he has a hyper-focused mentality on the job at hand. "I basically have everything I ever wanted, or anything every coach could ever want. When you dream about being a coach at this level, that's it. All the resources," stated the former Cornell University head coach.
Aside from having a new defensive coordinator, the team also added two new secondary coaches, who will help develop the unit around safety Ronnie Hickman and cornerback Denzel Burke.
"Once we get on the field and these (new coaches) get a chance to see them move around, identify, diagnose, run to the football, work on some of the techniques they may need to do those jobs, then from there we'll kind of adjust," Day noted.
During spring practice, Knowles said he wanted to work with the players in various positions to see what they could do. The team lost two talented receivers to the NFL draft, but the void they left behind will be filled by gifted players.
Ohio State's productive offense
Jaxon Smith Njigba is the team's top receiver after leading the team with 1,606 yards receiving last season. Marvin Harrison III and Emeka Egbuka are also expected to see plenty of playing time.
"We're going to have to move Jaxon around. There's no question there are going to be times when guys try to double Jaxon," OSU head coach said regarding his top receiver. "We'll have to be creative in that area. But they can't do it every play because then they have to give up some other things."
As a freshman, Stroud, who led the Big Ten in total offense and passing yards, should be considered for the Heisman Trophy.
"I think when you dive into C.J., you realize he's highly motivated," the 42 years old head coach said. "He comes out with the mindset that he has something to prove every day. It's just the way he's wired. Is he great yet? No, he's not. But he's on his way there."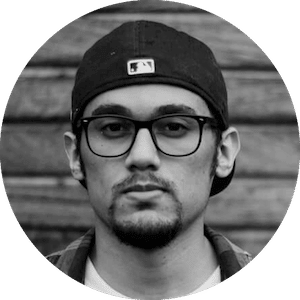 Gus Anderson
Gus Anderson is a gambling wizard. As a kid he dreamt about becoming a Tennis, Hockey and Golf professional but ended up as a gambling professional with focus on both sports & casino.