Notre Dame vs. Rutgers March Madness Betting Prediction 3/16/22
March 15, 2022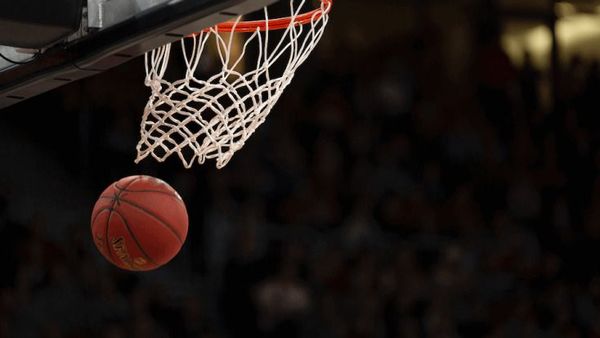 This First Four contest is a fun battle between a pair of teams that actually finished fairly high in Power Five conferences this season. Notre Dame finished tied for second in the ACC and earned the third seed in the conference tournament, but its only major win came against Kentucky. Rutgers had plenty of quality wins, but mixed that with some confusing losses that erased its fourth-place finish in the Big Ten. 
Notre Dame vs. Rutgers Betting Pick
The Pick: Rutgers Moneyline
This game will be played at UD Arena at 9:10 p.m. Eastern on Wednesday, March 16, 2022.
Why bet on the Scarlet Knights:
✅ Prentiss Hubb was the Fighting Irish's leading scorer last season, but he's taken a backseat in scoring this year. The issue isn't that his scoring numbers are down, however, but his shooting percentage has slipped, especially behind the arc. Hubb is shooting just 32 percent from long range and 38 percent overall from the floor this season and has still taken the second-most 3-pointers and fourth-most shots on the team.
✅ Not enough people talk about Paul Mulcahy, but he is an integral part of what makes Rutgers a formidable foe. When the Scarlet Knights are at their best, Mulcahy is doing it all from scoring to passing to rebounding. He had 13 points, six boards and nine helpers in the loss to Iowa in the Big Ten Tournament and averaged 14.6 points per game in February's five straight games against ranked foes.
✅ The Fighting Irish are 8-9 in games away from South Bend this season, including 1-4 in neutral site contests this year. They are just 14-9 when shooting below 50 percent this season and have lost five times this year when scoring at least 70 points. 
✅ Rutgers might be inconsistent of late shooting from behind the arc, but it has been very consistent with its shooting from 2-point range. The Scarlet Knights have shot 48 percent overall since February 1, including 34 percent from 3-point range, but they have made more than 54 percent of their 2-point field goals. 
✅ This is the first time since 2013 that former Big East rivals Rutgers and Notre Dame meet on the hardcourt. The Fighting Irish won three of four meetings in the Big East Tournament, but are 11 of their 13 losses all-time to Rutgers have come away from South Bend.
The Pick: Rutgers Moneyline
Notre Dame Fighting Irish
It takes a special team to finish tied for second in the ACC and still be one of the last four teams into the NCAA Tournament field. But such is the case for Notre Dame, which won just three games against the rest of the field this season, highlighted by the home win over Kentucky. The first-round loss in the ACC Tournament to Virginia Tech didn't help and neither did their uninspiring performances against most of the other top teams in the ACC. 
Notre Dame excels on defense, especially when it comes to defending the 3-point arc, holding teams to just 31.9 percent during the season, including under 30 percent in ACC games. The Fighting Irish can also light it up from behind the arc, shooting nearly 40 percent from long range in conference play to help them shoot just over 46 percent from the field overall. Where Notre Dame struggles is on the interior with about three shots per game blocked by opponents as well as an average deficit in rebounding.
Mike Brey has a tight seven-man rotation for the Fighting Irish, so they will need to stay out of foul trouble like they have all season. Blake Wesley leads the team with 14.6 points per game followed by Dane Goodwin's 14 points per game. Paul Atikinson Jr. is the only other player in double figures at 12.3 points per game, but he leads Notre Dame with seven rebounds per game. Nate Laszewski is averaging 6.6 boards per game and is one of two players along with Prentiss Hubb averaging between nine and 10 points per game.
It has certainly been an interesting year for Rutgers this season, but the Scarlet Knights have ridden out the roller coaster for a spot in the tournament. This season is defined by the Scarlet Knights' big wins over Purdue early in December then four straight ranked wins in early February. Rutgers has eight wins over teams in this year's NCAA Tournament, but it also has some questionable losses that left them on the bubble after a quarterfinals loss to eventual Big Ten champion Iowa.
One thing Rutgers does well is defend as only four teams have even scored 70 points against the Scarlet Knights in 2022. Rutgers allowed just 66.3 points per game in Big Ten contests and held teams to 42.3 percent shooting, but mostly has thrived by keeping four of its last five foes under 32 percent shooting from behind the arc. The Scarlet Knights are not an explosive or dynamic offense by any means, but they have limited turnovers over the past few weeks and been an efficient shooting team inside the 3-point line.
Rutgers is led by Ron Harper Jr., who averaged 16.4 points per game and made 42 percent of his 3-pointers in Big Ten games this season. Harper also added 5.3 rebounds per game, one of three Scarlet Knights averaging at least five boards per contest in Big Ten action. Geo Baker was not the most efficient scorer, but he averaged 12.5 points and 3.7 assists per game in conference action. Clifford Omoruyi was the physical presence inside at 11 points and eight rebounds per contest while Paul Mulcahy was an underrated scorer and even more underrated as a passer with a team-best 5.7 assists per Big Ten game.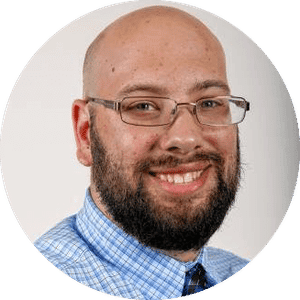 Josh Walfish
Josh Walfish is an award-winning journalist who has covered college sports for the past decade. He most-recently was chronicling the UMass Minutemen and now works as a freelancer writer and editor based out of Chicago.