Myles Cole to play Texas Tech's defensive tackle
October 1, 2022
Zarnell Fitch, the Texas Tech Red Raiders' new defensive line coach, moved Myles Cole to defensive tackle after he started at defensive end behind Tyree Wilson.
The addition of Cole, according to Don Williams of the Lubbock Avalanche-Journal, has increased the pool of playable options after head coach Joey McGuire's intensity has prompted Tony Bradford, Jaylon Hutchings, and Philip Blidi to perform well in their most recent form.
Cole was questioned regarding his response to playing with the Red Raiders, noting that "adjusting" has been "great" thus far.
"Because it's a family environment, number one, and number two, it's like so many more things I didn't have at my old school that we have here," Cole said. "For example, the nutrition (center) helped a lot in coming here. And also the coach, and it's bigger than football here as well," Cole said.
Although Cole is now a defensive tackle, he asserted he could do more.
"I could play all the positions on the line," Cole said.
Cole also talked about his interactions with Fitch and what he learned from him, particularly when it comes to the tackle position.
"Coach Fitch has taught me to really play the tackle position," he said. "And all the rules that come with it, like how to be run-game sound and also pass-game sound as well, which are gap integrity."
When asked why he chose the Red Raiders, he mentioned that Texas would be more supportive in achieving his goals, which extend beyond sports.
"Also, the education as well, was a huge factor for me for transferring," Cole said. "I want to do something in business and take my degree to the next level."
Texas Tech 'checks' all boxes
Cole left the Louisiana-Monroe Warhawks football team after four years to join the defensive line rotation of the Red Raiders in March. It was previously reported that Cole joined the team after using the NCAA transfer portal on February 4 of this year.
When asked how the transfer went, he said it wasn't "stressful."
"It wasn't a stressful process. I really liked it. Just putting my name out there and seeing what happens. What I did was I put it in the hands of God, he just took care of everything else. It's been a really good process," Cole said.
Cole received offers from numerous football programs, including UNLV, Northwestern State, Prairie View A&M, Incarnate Word, UAB, Western Kentucky, TCU, Buffalo, and North Texas — but he chose Texas Tech since they "checked all the boxes."
"Basically everything (stood out). Texas Tech checked all the boxes, even the small little details they made sure it was done right. Mainly it was the chemistry of the coaching staff and also the academics that really made a huge impact for me," Cole said.
Cole also demonstrated how Texas Tech's coaches evaluated him for several defensive positions before signing him as a recruit.
"They see that and I can play multiple positions across the front," he said. "I bring a whole bunch of power, grind and just being sound. I bring my experience and being a coachable player."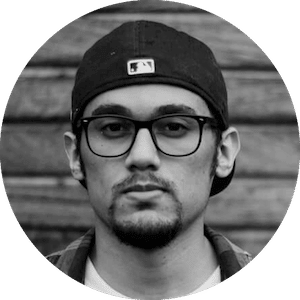 Gus Anderson
Gus Anderson is a gambling wizard. As a kid he dreamt about becoming a Tennis, Hockey and Golf professional but ended up as a gambling professional with focus on both sports & casino.