Montgomery helps Cardinals beat former team Yankees 1-0
August 7, 2022
St. Louis Cardinals pitcher Jordan Montgomery helped St. Louis Cardinals defeat his former team New York Yankees Saturday night. This 1-0 loss makes the Yankees' season-high fourth straight loss.
Making his first start for his new team, Montgomery (4-3) zeroed out the Yankees over five innings. He was taken out for precautionary reasons after showing signs of cramping. During those 5 innings, Montgomery gave up only two hits and a walk with one strikeout. Nolan Arendo's lone run later set the victory for the Cardinals.
"I was pretty nervous especially with how hot it was," said Montgomery after the game. "The humidity is definitely different from New York. My body started cramping up. I gave the team five innings."
Montgomery made his MLB debut with the New York Yankees back in 2017 after playing for quite some time in the college baseball league with the South Carolina Gamecocks. He was acquired earlier this week by St. Louis at the trade deadline.
"Seeing him in red was a little different," said Aaron Judge, Yankees' outfielder. "It was a little funky."
Oliver Marmol, St. Louis manager commended Montgomery's performance, which secured nine groundball outs.
"It's tough to throw against a team you just left. For him to do what he did was pretty special," he said. "A really good job by Jordan."
A season to seize
Busch Stadium saw its largest crowd ever in its history with 48,581 official attendance to see the Cardinals seize the night. "This place was absolutely electric tonight," said Marmol.
"We played good baseball and we got rewarded for it," said Montgomery. "It definitely feels good. This team is playing good. I'm glad I could come in and keep it going."
The Cardinals has won a season-high streak of six games and secured eight victories in totals from their overall nine games this season. St. Louis is currently 10-2 over their last 12 games at Busch Stadium, this record includes seven straight wins.
St. Louis sent out four pitchers who held the Yankees to just two hits, mere singles in the first and the third innings. In five innings, Domingo Germán (1-2) gave up the run and four hits.
"For me, I mixed my pitches and I was attacking," said Germán, as interpreted by a translator. "I wanted to keep it close. It was exciting and I was enjoying the challenge of pitching against (Montgomery)."
Giovanny Gallegos pitched 1-2-3 ninth inning and eventually earned his 11th save after striking out the final two Yankees hitters. Paul Goldschmidt doubled with two outs but finally scored on a single by Nolan Arenado. Both Goldschmidt and Arenado have committed to play for Team USA during the upcoming World Baseball Classic in March.
Regroup and restrategize
For the Yankees, this was also the seventh shutout loss this season. However, this was their first 1-0 loss since September 11, 2020.
"We weren't able to get much going," Yankees manager Aaron Boone said. "They made some great plays against us. They've done a good job of keeping us in the ballpark and flashing some leather against us."
The team played without Anthony Rizzo, who remained out of action due to lower back tightness. Rizzo has missed four games so far since last month due to this issue after scoring 27 homers this year.
The Yankees successfully acquired Frankie Montas (4-9, 3.18) from Oakland on Monday. Previously, the rumors had it that the Cardinals also showed interest in Montas. The ace starting pitcher will be making his first start for the Yankees in their next game.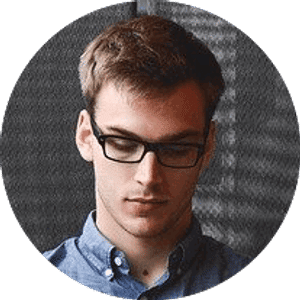 Jake Williams
Jake Williams is a sports gambling expert. He's been writing in the sports betting and DFS industry for over a decade. He specializes in MLB and NBA, along with College Basketball and College Football.