MNF: WR Deebo Samuel, 49ers thrash Rams 24-9
October 4, 2022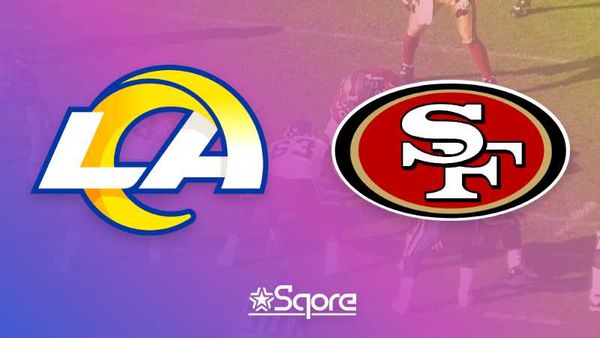 After Week 3 defeat to the Denver Broncos, the San Francisco 49ers bounced back in Week 4 with a 24-9 win over the reigning Super Bowl champion, the Los Angeles Rams. Both teams are now 2-2 early in the season.
The 49ers were struggling with their offense in previous games. However, the team found its footing back in All-Pro wide receiver Deebo Samuel, who helped San Francisco's offense back in place with his six receptions for 115 yards.
Strong play from 49ers
Samuel made a 57-yard touchdown in the second quarter after a strong pass from quarterback Jimmy Garoppolo. Aside from Samuel, the 49ers' defense worked out really well on Monday night. Players such as outside linebacker Dre Greenlaw, linebacker Fred Warner, defensive ends Samson Ebukam and Nick Bosa among others, each played a crucial part in limiting Rams quarterback Matthew Stafford from releasing his throws.
Out of 48 pass attempts, Stafford only made 32 passes for 254 yards. He also made a single complementary interception for the team. Garoppolo, on the other hand, had much easier passing attempts thanks to the team's defense, completing 16 passes out of 27 for 239 yards.
In terms of the coaching staff, the 49ers were joined by veteran running backs coach Bobby Turner prior to hosting the Rams. Pairing the 73-year-old with head coach Kyle Shanahan proved to be a job well done from the franchise's front office.
Even Shanahan himself was excited about Turner's return before the game. The cause of Turner's absence was due to his health and surgeries.
"It's awesome having Bobby back. It's been weird not having him. He told me last year he was very clear, 'Kyle, I'm not retiring, I'm just taking a year off to get my surgeries, get healthy,'" Shanahan said.
"I've been talking to him and his wife over the last month or so. He was ready to come back. We saw him in Denver. It's awesome to get him out here. Got here two days ago and it's been great having him around."
Motivation to win
The triumph at home was worth celebrating for the 49ers as the team now has won seven consecutive regular-season games against the Rams, especially after the Week 3 defeat in Denver that put the franchise at great risk of going 1-3 this season. Nonetheless, the problem now has been mitigated. For Garoppolo, the past week has been a long one. When asked about it, the QB was quick to admit it.
"But you know, when you go through a tough week like that, it makes this feel a lot better at the end," Garoppolo said.
"We've been in this situation before. It's a rollercoaster this season. You've just got to ride the highs and lows and kind of stay right in the middle as much as you can. That's how you get success in the end."
Despite besting the Rams by winning seven encounters this far, the 49ers were defeated in last season's playoffs. For Samuel, it motivated him along with his teammates to take over Monday Night Football.
"We knew we fell short last year, and we've got to stack wins. One of the things we was focused on all week long was getting back to moving the ball, running the ball, and converting on third down, and we was flying on all cylinders today," he said.
Up next, the 49ers will play the Carolina Panthers on October 9, while the Rams will host the Dallas Cowboys on the same date.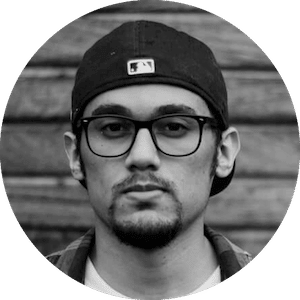 Gus Anderson
Gus Anderson is a gambling wizard. As a kid he dreamt about becoming a Tennis, Hockey and Golf professional but ended up as a gambling professional with focus on both sports & casino.