MNF: QB Justin Fields leads Bears to 33-14 victory over Patriots
October 25, 2022
Quarterback Justin Fields threw for 179 yards with a touchdown and ran for 82 yards, helping the Chicago Bears win 33-14 over the New England Patriots on Monday.
He ran for a three-yard score and gave the Bears a 10-0 lead in the first quarter. At one point, Patriots quarterback Baily Zappe led New England with two touchdowns and put New England ahead by 14-10.
Fields then hit running back Khalil Herbert for a 25-yard touchdown pass while Zappe fumbled in the last 2 minutes. The Bears' field goal allowed them to reclaim their lead. Patriots linebacker Matthew Judon was impressed by Fields, saying that his team couldn't really keep up with him.
"He kept the drives going," Judon said. "We would get them in third and long, and it seemed like he would just find a running lane and pick it up with his feet, or making a throw. He would just keep the chains moving. We had no answer for him."
Fields ran 14 times for 82 yards, this included five third-down scrambles for the first half. Bears running back David Montgomery made a third touchdown with a one-yard score while kicker Cairo Santos made four field goals, one of which was a 50-yarder later in the third quarter, putting the Bears in a 26-14 lead. Rookies Kyler Gordon and Jaquan Brisker also had their first interceptions in their careers.
New England went for another score with Zappe completing three of his passes for a total of 54 yards. Moments after, Bears wide receiver Dante Pettis returned a 27-yard punt to the Patriots' 39-yard line. Montgomery then bolted to the end zone for a 1-yard touchdown run, allowing the Bears to lead and end the game with 33-14 with 12:13 remaining.
The Bears had lost in five straight games against the Patriots and eight out of nine games since beating the latter in the 1986 Super Bowl 46-10.
Fields' stats
Fields played consistently well for the entire 60 minutes of the game. He ended the game as the Bears' top rusher, scoring 82 of the team's 243 rushing yards.
He is currently one of the two players in the last 30 years to have over 100 pass yards, more than one passing touchdown, 70 plus rushing yards, as well as more than one rushing touchdown in the opening half.
Based on ESPN Stats and Info, Fields' 74 first-half rushing yards are the most recorded by a quarterback against the Patriots since the team's current coach Bill Belichick took charge in 2000.
In a quarterback matchup game at the 2020 College Football Playoff National Championship, Fields outperformed Patriots quarterback Mac Jones, who played for Alabama and won over Fields' Ohio State. Fields also managed to outplay Zappe, who replaced Jones as he suffered an ankle sprain.
According to NFL Next Gen Stats, during the game against the Patriots, Fields had nine designed runs in the first half and scored career-high 54 yards on those carries. He never had more than 20 yards in these conditions before entering the NFL.
Overall, Fields finished with 63 rushing yards on designed runs. He rushed for 83 yards during his first 18 professional career appearances.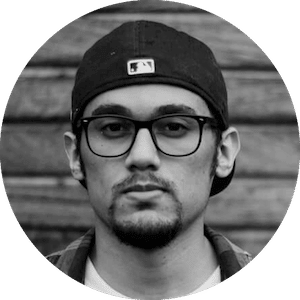 Gus Anderson
Gus Anderson is a gambling wizard. As a kid he dreamt about becoming a Tennis, Hockey and Golf professional but ended up as a gambling professional with focus on both sports & casino.