MLB suspends Carlos Martinez for 85 games under violence policy
September 2, 2022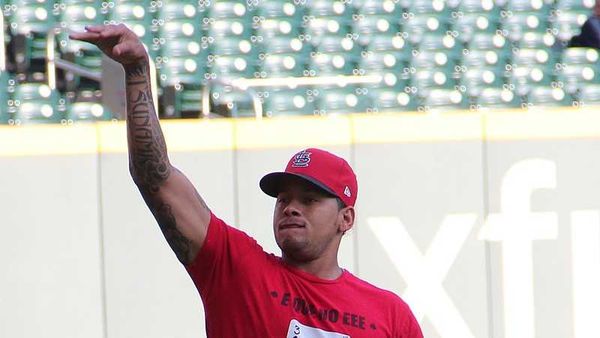 Free agent pitcher Carlos Martinez had to receive an 85-game suspension from the Major League Baseball, as announced on Thursday.
Martinez got the unpaid suspension retroactive to June 19 as he violated the MLB's joint Domestic Violence, Sexual Assault and Child Abuse Policy according to Ken Rosenthal, senior writer for The Athletic."Major League Baseball announced today that free-agent pitcher Carlos Martinez has accepted an 85-game unpaid suspension, retroactive to June 19, for violating the league's Joint Domestic Violence, Sexual Assault and Child Abuse Policy," wrote Rosenthal on his Twitter.
It is not announced which part of the joint policy Martinez violated. However, since the league released the policy back in 2015, Martinez's violation is one of the severest violations.
This year, the league announced the longest suspension to pitcher Trevor Bauer after his sexual assault allegations. Bauer was given two full-season suspensions, precisely 324 games. Other players had received suspensions as well. Hector Olivera was suspended for 82 games, Domino German for 81 games, and Robert Osuna for 75 games.
Martinez, a two-time All-Star, is reported to undergo a confidential evaluation and treatment program. The program will be directly supervised by the league's joint policy board, as Red Sox writer Chris Cotillo tweeted.
Martinez's previous suspension
The 85-game suspension is actually Martinez's second suspension this year by the MLB. Last May, Martinez was also get suspended for 80 games following his departure from the Boston Red Sox. He was suspended for the use of a performance-enhancing drug, Ibutamoren, which increases Human Growth Hormone.
"Free agent pitcher Carlos Martinez, who was recently let go by Red Sox, received an 80-game PED suspension." tweeted Jon Heyman of the New York Post on May 28.
People were not sure if the last suspension will eventually end Martinez's MLB career. But MLB fans are showing different reactions to the recent issue.
Martinez was a player for Saint Louis Cardinals from 2013 to 2021 where he went 62-52 with a 3.74 ERA in 967 innings, earning more than $52 million with the team. He was a two-time All-Star, in 2015 and 2017, as well. During his last time with the Cardinals, he underwent surgery to repair his injured thumb.
Violations by other Dominican MLB players
Some of MLB's Dominican players are either suspended or arrested for the past few years. Their violation are varying, some were drug crimes and others were sexual assaults.
On August 12, MLB was reported to have suspended one of its star players, Fernando Tatis Jr. The league gave Tatis an 80-game suspension after he tested positive for a performance-enhancing drug, Clostebol.
"I have been informed by Major League Baseball that a test sample I submitted returned a positive result for Clostebol, a banned substance," Tatis said in a statement. "It turns out that I inadvertently took a medication to treat ringworm that contained Clostebol."
"I should have used the resources available to me in order to ensure that no banned substances were in what I took. I failed to do so." Added Tatis. He will not join the team until next year.
Former outfielder Juan Encarnacion was criminally charged back in August last year. He allegedly sexually assaulted his daughter, a minor, based on the daughter's mother's complaint. According to the report, Encarnacion "touched private parts of her body" while she was sleeping.
The attorney general of Distrito Nacional in the Dominican Republic confirmed that Encarnación was being detained at the Palace of Justice. The two-time World Series champion would be charged and in the meantime, held without bail.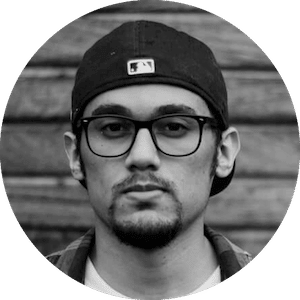 Gus Anderson
Gus Anderson is a gambling wizard. As a kid he dreamt about becoming a Tennis, Hockey and Golf professional but ended up as a gambling professional with focus on both sports & casino.