Michigan vs. Indiana Betting Prediction 3/10/22
March 9, 2022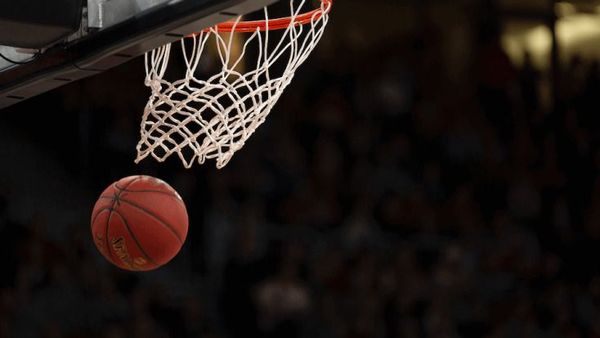 The Big Ten is one of the deepest leagues in the country this year, but no game is going to be more important than the second-round matchup between Michigan and Indiana. The Wolverines and Hoosiers are both on the bubble, and the winner of this matchup should solidify their spot in the NCAA Tournament while the loser will be in danger of missing the dance. The Wolverines, though, have a bit more leeway than the Hoosiers at the moment, so both teams could still find their way into the tournament.
Michigan vs. Indiana Betting Pick
The Pick: Michigan Moneyline
This game will be played at Gainbridge Fieldhouse at 11:30 a.m. Eastern on Thursday, March 10, 2022.
Why bet on the Wolverines:
✅ Hunter Dickinson has been a gamechanger on the interior for the Wolverines, dominating with his size and strength. He is averaging more than 20 points per game in Big Ten play, which includes the 25 points he dropped on the Hoosiers in the only meeting between the teams this year. He's also grabbed 11 rebounds in three of his last four games and had nine boards against Indiana.
✅ Parker Stewart has been a consistent starter for the Hoosiers this season, but he's struggled to produce at a high level consistently. He's been held to six points or fewer in his last four games whole shooting 27 percent from the field in that span. He's occasionally chipped in four or five rebounds, but otherwise is on a cold streak shooting and not making other tangible offensive impacts.
✅ Michigan might not be winning games consistently, but the offense has been on point in the final stretch of the season. The Wolverines shot 50 percent or better in three straight games against ranked opponents before making just 42 percent against Ohio State. Michigan has also made at least 37 percent of its 3-pointers in the last three games.
✅ More than 60 percent of Indiana's points during Big Ten play came from the same three players, all of whom average at least 12 points per game. However, no one else on the Hoosiers' roster is averaging seven points per game and only one other player is averaging at least 10 minutes per game and shooting better than 35 percent from the field.
✅ Since the tournament was expanded in 2015, Michigan is a perfect 4-0 in the second round. It has reached the quarterfinals every season since 2006, which is also the last time the Wolverines did not win a game at the Big Ten Tournament.
The Pick: Michigan Moneyline
The good news for Michigan is Juwon Howard will return to the bench for the Big Ten Tournament after being suspended for the final five regular-season contests. The bad news for the Wolverines is momentum has been hard to come by as they have alternated wins and losses in their last nine games. In that stretch has been some good wins over Purdue, Michigan State and Ohio State, but Michigan hasn't been able to capitalize on those victories.
It is surprising the Wolverines only average 74 points per game considering they are making 47.4 percent of their shots, including 34 percent from behind the arc. However, Michigan is also allowing 47 percent shooting, which includes 34.6 percent from 3-point range, and holding teams to just 72 points per game. The Wolverines have allowed at least 43 percent shooting in nine straight games, but have made at least half of their shots five times in the last nine games.
Hunter Dickinson is the center of the Michigan offense with 20.3 points and 8.3 rebounds per game  while also blocking more than one shot per game. DeVante Jones is averaging 11.6 points per game, one of three players averaging between 11 and 12 points per game, and leads the team with more than five assists per game. Eli Brooks and Caleb Houstan are also in that group of around 11 points per game and both are also averaging at least 1.5 assists per contest. The wild card is freshman Moussa Diabite, who is averaging nearly 10 points and six rebounds per game in Big Ten play.
Indiana is heading the wrong way entering the Big Ten Tournament with seven losses in its last nine regular-season games. The Hoosiers have at least been close to flipping the script for some big wins with their last four losses coming by five points or fewer or in overtime, all against tournament teams. Yet Indiana is still hanging its hat on a home win over Purdue in January as its only signature win on the resume.
The Hoosiers have outscored Big Ten opponents by a single point after 20 regular-season contests, but are only averaging 67.2 points per game. They are shooting only 43 percent from the floor in conference play, including a just 31 percent from long range, and been held under 70 points eight times in the last 10 games. Indiana's defense has been stout, holding teams to 41.3 percent shooting in Big Ten action, but its only two Big Ten wins when its opponent has scored at least 70 points came against the teams that tied for last in the league.
There certainly is a shortage of high-end talent in Bloomington as depth has been an issue for Indiana this year. Only three players are averaging more than seven points per game and those same three are the only ones averaging more than three rebounds per game. Trayce Jackson-Davis leads the scoring charge at 15.7 points per game and is second in rebounds at 7.8 per contest while also blocking almost two shots per game. Xavier Johnson is averaging 12.6 points per game in addition to five assists per contest and a little less than four rebounds per game. Race Thompson also averages more than 12 points per game and leads the Hoosiers with 7.9 boards per game.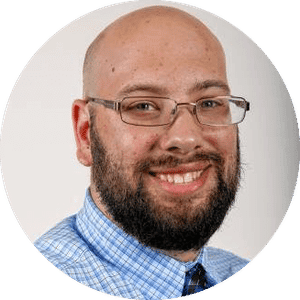 Josh Walfish
Josh Walfish is an award-winning journalist who has covered college sports for the past decade. He most-recently was chronicling the UMass Minutemen and now works as a freelancer writer and editor based out of Chicago.