Michigan State vs. Ohio State Betting Preview
November 16, 2021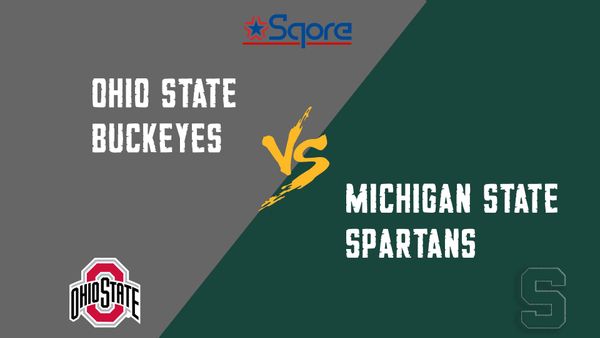 This is the game that very well might decide the fate of the Big Ten East as Michigan State faces off with Ohio State in Columbus. The Spartans enter the game one game behind the Buckeyes in the Big Ten East standings, creating a situation where a Michigan State win propels them to the top of the division with wins over both Michigan and Ohio State. If the Buckeyes win, it sets up a winner-take-all matchup next week against the Wolverines in the annual rivalry game. This game pits the top running back in the country against one of the more dynamic passing games in the country.
Michigan State vs. Ohio State Betting Pick
The Pick: Michigan State +18.5
This game will be played at Ohio Stadium in Columbus Ohio at noon Eastern on Saturday, November 20, 2021.
Why bet on the Spartans:
✅ Ohio State is allowing just 105 yards per game, but it hasn't faced many great rushing offenses this year. Half of the teams the Buckeyes have played this season rank outside the top-100 in rushing offense, and only two rank better than Michigan State at 28th. Both of those teams ran for at least 200 yards on the Buckeyes this season.
✅ In their last six games, the Spartans have not allowed any team to rush for more than 150 yards and they now rank 20th in rushing defense. Ohio State has rushed for at least 160 yards in all but two games – the loss to Oregon and the near loss to Nebraska.
✅ The Buckeyes have played just four teams with a winning record this season and three of them managed to score at least 31 points on Ohio State's defense. Ohio State has won three of those four games against opponents with winning records and only last week's win over Purdue was by more than 14 points.
✅ Michigan State quarterback Payton Thorne has thrown for at least three touchdown passes in four games for the Spartans and has topped 275 yards passing five times. Ohio State has allowed at least 360 passing yards in two of its last three games and is surrendering more than 260 passing yards per game this season.
✅ Dating back to 2011 when the teams first started meeting every season, Michigan State has either won or lost by two scores or fewer six times.
The Pick: Michigan State +18.5
Michigan State has discovered one of the hidden gems of this year in the transfer portal with the addition of Kenneth Walker III in the backfield. The Wake Forest transfer electrified the Spartans with a sensational opening-night performance and hasn't slowed down since. He now leads the nation with 1,473 yards in 10 games, an average of nearly 150 rushing yards per game. He's also rushed for 17 touchdowns and is averaging 6.5 yards per carry, making him one of the strongest contenders for the Heisman Trophy.
However, the Spartans are not one-dimensional as Payton Thorne has risen the occasion several times to deliver the Spartans much-needed points. He's thrown 21 touchdowns this year, connecting most often with Jayden Reed and Jalen Nailor, who have 76 combined catches for more than 1,400 yards and 13 touchdowns. Thorne has just two 300-yard games this season, but it's less about the yards and more about the big-plays he has made with his arm in key situations against Miami and Indiana to lead Michigan State to victory.
The Spartans have been solid at stuffing the run this year, but defending the pass has been a slight problem for this group. They have managed to keep seven of 10 opponents to 21 points or fewer, but that hasn't stopped teams from throwing the ball at will against the Michigan State secondary. Each of its last three opponents threw for at least 350 yards and three teams have topped 400 passing yards this season. It will be a tremendous challenge for the Spartans against a deep Ohio State passing attack that can spread the field in all different directions with its bevy of receivers.
There just doesn't seem to be anything this Ohio State offense doesn't do well with a younger cast leading the way. It's redshirt freshman quarterback C.J. Stroud at the helm of the offense, and he has the sixth most passing yards per game in the country. He's averaging 337 yards per game and is completing almost 69 percent of his passes, a marked improvement from his first few starts this season. In addition, he has tossed 30 touchdown passes, fifth-most in the country, and he's been able to spread the ball around with three receivers already over 50 catches this season. 
The leading receiver is Jaxon Smith-Najigba with 59 catches for 1,027 yards and five scores, but Garrett Wilson has 53 catches for 813 yards and nine scores in just nine games while Chris Olave has 51 grabs for 11 scores. TreVeyon Henderson has opened up the running game for the Buckeyes as a true freshman, and he's averaging more than 100 yards per game. He didn't start until the third game of the season, but he's made an instant impact with 14 rushing touchdowns and an average of 7.3 yards per carry. Combined, those are four weapons that most other offenses don't have and make the Buckeyes tough to contain, which is why they lead the nation with 46.3 points per game.
If Ohio State has a concern, it is the defense and whether it can hold up to more rigorous offenses. The Buckeyes opened the season with two strong opponents, both of which did some damage against the defense, but then Ohio State's schedule got a lot easier. All of a sudden the Buckeyes were dominating opponents and helped pad some defensive stats. Yet those tougher offenses still found success against Ohio State as all four teams to score more than 20 points against Ohio State this season are the four teams with winning records that the Buckeyes have faced.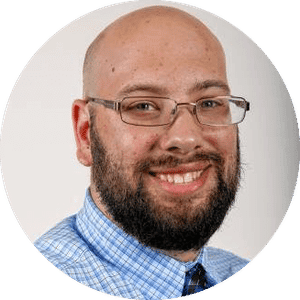 Josh Walfish
Josh Walfish is an award-winning journalist who has covered college sports for the past decade. He most-recently was chronicling the UMass Minutemen and now works as a freelancer writer and editor based out of Chicago.