Men's basketball: NC Tar Heels star players receive NIL benefits
October 4, 2022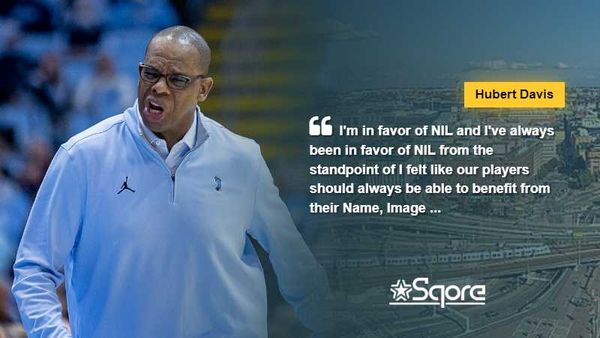 North Carolina Tar Heels men's basketball star players reportedly are now able to earn money while they are still on campus thanks to the Name, Image, and Likeness (NIL) opportunities.
During an interview last month, Tar Heels coach Huber Davis said that the players benefitting from NIL were a good thing, especially since when he played shooting guard at North Carolina in the late 1980s and early 90s, NIL wasn't even a thing yet.
"I'm in favor of NIL and I've always been in favor of NIL from the standpoint of I felt like our players should always be able to benefit from their Name, Image and Likeness," Davis said.
While the players receive benefits from NIL, Davis said the team's main objective was to be a contender for an NCAA championship. Armando Bacot, Caleb Love, R.J. Davis and Leaky Black have returned from last year's team. They led by 16 points in the last year's NCAA championship game before eventually losing 69-72 to the Kansas Jayhawks.
The team also added Pete Nance, who transferred from the Northwestern Wildcats. He averaged 14.6 points and 6.5 rebounds while shooting 45 percent from three-point range.
"I'm so happy that we have determined guys like R.J. and Caleb and Leaky and Armando," Davis said. "It seems like no one factors in they really like it at Carolina. The experience that we had last year, none of them had ever experienced that before."
In June, the 6-foot-10 Bacot said that having NIL opportunities was "a no-brainer". He and the team hoped that they would win a championship this season.
"I get a chance to get better, get my degree, be around all my friends and then also make a lot of money," Bacot said.
Bacot scored an average of 12.3 points and 7.8 rebounds per game while shooting 62.8 percent from the field. He reportedly has deals with Cameo, Town & Country and Jimmy's Famous Seafood.
Being benefited from NIL
Chief executive of Athliance Peter Schoenthal said that North Carolina players could do and earn quite well while noting that Bacot in particular could earn twice as much.
"I think it's fair to say that Armando Bacot could actually earn over $1 million in NIL money over the next year," Schoental said. "I think a lot of the [North Carolina] players have the capability to earn well over six figures as well."
The whole NIL phenomenon also helped keep NBA players such as Oscar Tshiebwe from the Kentucky Wildcats and Drew Timme from the Gonzaga Bulldogs in college. International players are said to be generally not allowed to receive financial benefits from NIL due to their visa status, although Jeff Goodman from the Stadium Basketball Insider said Tschiebwe would earn $2 million in NIL money.
Syracuse Orange coach Jim Boeheim said NIL was good for college basketball since it would help the players remain at school longer than they would have been otherwise. While being asked at the NBA Draft Combine in Chicago regarding how NIL affects the players, he mentioned Syracuse's Atlantic Coast Conference rivals, the Miami Hurricanes and Tar Heels, as some of the examples.
"By the NIL, guys at Carolina, guys at Miami, guys at these schools are coming back because they're making more money than they make in the G league so it wasn't meant to do that but college teams this year, several, are going to be a lot stronger than they would have been because of NIL," Boeheim said.
"All those guys at Carolina, all the guys at Miami, they're all making more money."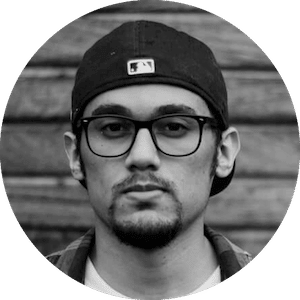 Gus Anderson
Gus Anderson is a gambling wizard. As a kid he dreamt about becoming a Tennis, Hockey and Golf professional but ended up as a gambling professional with focus on both sports & casino.