Lightning stretches game series lead to 3-0 after Game 3 win over Panthers
May 23, 2022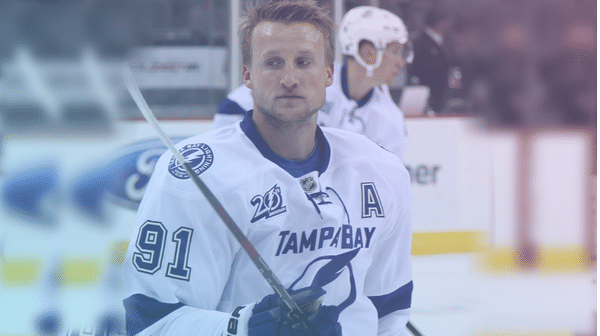 The Tampa Bay Lightning extended their game series lead over the Florida Panthers to 3-0 after winning Game 3 5-1 on Sunday at Amalie Arena.
Centerman Steven Stamkos and right-winger Nikita Kucherov led Tampa to claim its third game win. Meanwhile, the No. 1 Panthers tried their best to stay in the competition after being put at great risk of elimination by the No. 3 seed in the Atlantic Division.
Florida coach Andrew Brunette said he was hopeful his men would be able to turn the tides in Game 4 with "some energy and some passion and some joy."
"They have more will and more desire than we do," Brunette said. "We're a good team when (our) backs are against the wall, and it looks bleak. Hopefully, we can find some energy and some passion and some joy."
Stamkos, Kucherov help Lightning extend series lead
Tampa began Sunday's matchup with an early-game lead via right-winger Corey Perry's goal in the first period at 13:21. Defenseman Ryan McDonagh's shot was redirected by Perry which resulted in a single goal lead for the Lightning.
Florida's attempt to level the playing field was fruitful via right-winger Sam Reinhart, almost three minutes after Perry made his single and only goal. Reinhart's power-play was the first the club made this post-season. The Panthers' stopped hitting another goal after Reinhart.
"It's tough not to get frustrated," Reinhart said. "I think there's certain things we're doing well, but obviously it's not enough bodies around the net picking up those loose opportunities. It's certainly frustrating when you're that close but you're not ultimately getting it in."
Slovak professional defenseman Erik Černák made a tiebreaker for Tampa at 2:54 to extend the club lead to 2-1 in the second period. Černák made his shot from the face-off left circle.
"It was a great effort by everybody, all my teammates on the ice," Černák said. "We win the face-off and then they find me on the open spot so I just have to pick the corner and luckily that it went in."
Later in the same period, Stamkos made his first goal of the matchup at 10:23 on the left circle after a pass by Kucherov. The two made one goal each in the third period, starting from Kucherov at 16:06, followed by Stamkos at 17:51 with an empty-net goal as the cherry on top.
"It was certainly a big goal for us," Stamkos said via NHL.com. "(Victor Hedman) makes a great stretch pass to 'Kuch' and he makes a good play. It was a big goal. We like our game going into the third with the lead this time of year."
Despite a win in Game 3 and the club needing only a couple of game wins, Lightning coach Jon Cooper said the series with the Panthers was "far from over"—at least until he and his men check their fourth win.
"We're pleased with what's going on here, but you know, we haven't done anything yet," Cooper said.
"We only won a couple games but the series isn't over. And until you start checking off that fourth win, there's nothing we can sit and hang our hat on. So we're inching our way closer, but this is far from over."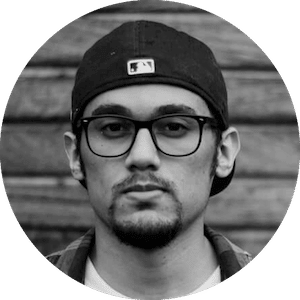 Gus Anderson
Gus Anderson is a gambling wizard. As a kid he dreamt about becoming a Tennis, Hockey and Golf professional but ended up as a gambling professional with focus on both sports & casino.