LeBron James accepts two-year contract extension with Lakers
August 18, 2022
LeBron James has signed up for a two-year contract extension worth $97,1 million with the Los Angeles Lakers.
James' representative in Klutch Sports Group said that the contract extension includes a player option for the 2024-25 season. He was only offered a two-year extension due to a rule in the NBA Collective Bargaining Agreement for players who are 38 years old or older, and in December, James will turn 38. The extension value is based on current salary projections for the 2023-24 season.
Nate Duncan, the host of Home of the Dunc'd on Basketball, also reported that the timing of James' extension, resulting in the Melo rule, clears the trade deadline, which is expected on February 9.
"It appears the timing of James' extension was calculated so the 6 month Melo rule would extend past this year's trade deadline and prevent the Lakers from moving him this year James had been eligible to sign it August 4. I believe this year's trade deadline will be February 9," he wrote on Twitter.
Meanwhile, ESPN's Adrian Wojnarowski reported that with James being signed on an extension, he is not allowed to have a no-trade clause in the deal. This means James can't be traded in the 2022-23 season since the second year of the deal is more than a five percent raise.
James' off-court earnings
The four-time NBA champion may have excelled on the court, but he is said to have earned more off the court.
James became the first active NBA player to earn at least $1 billion last year. According to Kurt Badenhausen from Sportico, he has earned $370 million with an estimated $790 million from endorsements, merchandise, licensing, and media business since he was first drafted in 2003.
Some of his endorsement partners include Nike, GMC, AT7T, Walmart, PepsiCo, and Crypto.com.
James has earned $127 million during the 12 months ending May 2022. He was in first place in Sportico's tally of the world's highest-paid athletes.
Furthermore, he is also the owner of the entertainment and production company The SpringHill Company, which he co-founded with his close friend and business partner Maverick Carter.
Last year, they sold their company's minority stake to a consortium led by RedBird Capital Partners. It is estimated SpringHill's revenue will reach $100 million in 2022.
Additionally, James also has equity stakes in Blaze Pizza, Calm, Fenway Sports Group, Ladder/Openfit, and Lobos 1707 tequila.
Bayless reacts to James' contract extension
Veteran NBA analyst Skip Bayless made a remark regarding James and his two-year extension.
Bayless has been a James skeptic and frequent critic. He had always maintained his position, claiming that James was too comfortable in Los Angeles to leave.
Bayless claimed that the report of James wanting to get rid of Russell Westbrook was false and that James had no leverage.
"So much for LeBron holding the Lakers' feet to the fire, demanding they get rid of Russ or he'll take his talents elsewhere. I'll say it again: HE HAS NO MORE LEVERAGE BECAUSE HE WANTS TO RETIRE A HOLLYWOOD LAKER. He knows it; they know it." Bayless tweeted.
Bayless has also been reported to throw shade at James' son, Bronny. While Bronny was playing with the California Basketball Club as part of the AXE Euro Tour in France, Bayless was unenthusiastic upon watching him play.
"Hey, Bronny...impressive. But your dad would've dunked it left-handed. You sure got away with it, though," he said.
His comment about Bronny drew a lot of backlash on social media, with one Twitter user saying that Bayless "has done legit damage to sports media."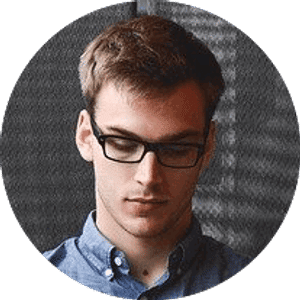 Jake Williams
Jake Williams is a sports gambling expert. He's been writing in the sports betting and DFS industry for over a decade. He specializes in MLB and NBA, along with College Basketball and College Football.