Kevin Durant to withdraw trade request if GM, head coach fired
August 9, 2022
The trade rumors of Brooklyn Nets forward Kevin Durant have piqued the interest of NBA enthusiasts this offseason. With only a month away from training camp, Durant's future in Brooklyn remains unclear.
Durant reportedly had requested team owner Joe Tsai to fire general manager Sean Marks and head coach Steve Nash if he wants KD to remain in Barclays Center—to which Tsai replied with him backing the Nets' front office as well as its coaching staff.
Tsai took on social media earlier this week on Monday night to declare his support for the Nets' staff. NBA analysts saw the owner's tweet as an apparent action that implies the team is not much dependent on the star forward.
Before Tsai's tweet, Durant had reportedly approached the owner and reiterated his trade request would only be withdrawn if both Marks and Nash are fired, as per The Athletic's Shams Charania—citing that KD's reason was he did not have any faith in the team's direction under the two.
Nets boss replies to Durant's request, supports team staff
Durant's parting rumor from the team has been going on for months now and many also associated that teammate guard Kyrie Irving would follow suit. However, the forward's trade talks already came with a handful of teams keen to trade for him, while Irving's remains unknown—some hold the guard would still play with the Nets with or without Durant.
In the meantime, Tsai never provided his direct response to Durant's trade talks. That is until the two reportedly met over the weekend in London. In the meeting, the player made his clear request to the owner to fire the manager and head coach.
"Our front office and coaching staff have my support. We will make decisions in the best interest of the Brooklyn Nets," Tsai wrote.
From the looks of it, Tsai does prefer to stand with both the GM as well as HC and not so much on Durant. However, this does not mean that Durant will be traded in the coming months, at least that is what Sportsnaut's Andrew Buller-Russ holds as the Nets have been looking for ways to maintain their top scorer.
A compromise could still be struck in Brooklyn despite it would slightly be challenging since Durant is still in the first of his four-year, $198 million contract extension. He requested a trade earlier on June 30 and the middle price between the two has yet to be found as the Nets remain firm with their price for the star.
Time is closing in faster, team training camp is only a month away and the regular season is set to begin this September. Durant could resort to skipping training camp if an agreement with the team is not reached.
Potential teams to sign Durant
After Durant's trade rumors emerge in June, the Phoenix Suns and Los Angeles Lakers were reportedly the two teams that would sign him. However, the race to acquire Durant has changed. This time around, The Boston Celtics, Toronto Raptors, and Miami Heat are the frontrunners.
"The [Boston] Celtics, Toronto Raptors and Miami Heat remain the most significant candidates to acquire Durant, sources said," Charania wrote.
Charania also noted that the Celtics were "seen as a viable deal", arguing that Durant and coach Ime Udoka close relationship. He also reported that Boston had offered Brooklyn a trade package that centered around star forward Jaylen Brown for Durant.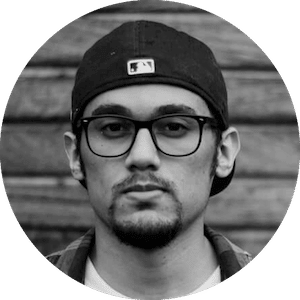 Gus Anderson
Gus Anderson is a gambling wizard. As a kid he dreamt about becoming a Tennis, Hockey and Golf professional but ended up as a gambling professional with focus on both sports & casino.