Kentucky vs. Tennessee Betting Prediction 2/15/22
February 14, 2022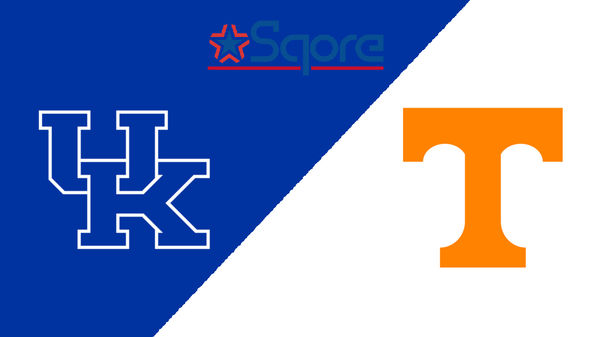 Tennessee is looking for some revenge when it hosts Kentucky in a big SEC showdown. The Wildcats come to Knoxville on a six-game winning streak that includes a pair of big victories over Alabama and Kansas. The Volunteers have won all seven SEC games since losing by 28 to Kentucky in Lexington and are looking to make up some ground in the SEC title race.
Kentucky at Tennessee Betting Pick
The Pick: Kentucky Moneyline
This game will be played at Thompson-Boling Arena at 9 p.m. Eastern on Tuesday, February 15, 2022.
Why bet on the Wildcats:
✅ Oscar Tshiebwe didn't have the best offensive game in the first meeting with Tennessee, but he did collect 12 of Kentucky's 25 rebounds in the game. Tshiebwe also had three steals and two blocks in the game, but his size and strength in the post is a major mismatch for the undersized Volunteers. He still made four of his eight shots in the first meeting, but he's attempted at least 10 shots in six of his last seven games with five games of at least 16 points.
✅ Olivier Nkamhoua has seen his production slip during SEC play after a strong start to the season. The junior is averaging 8.6 points and 5.6 rebounds per game this season, but those numbers have slipped to 8.3 points and 4.9 rebounds per game in conference play. He's been held to less than eight points six times in the last eight games and he did not collect a single rebound in the last matchup with the Wildcats. 
✅ Kentucky has made at least half of its shots in three of the four road games it has played since beating Tennessee in the first matchup. That stretch includes scoring on half of its shots against both Auburn and Kansas  while making at least a third of its attempts from behind the arc. The Wildcats have won each of their last three road games by at least 10 points while holding those three opponents to worse than 41 percent shooting from the floor.
✅ Tennessee has committed at least 15 turnovers seven times this season, but it set its season high at Kentucky with 20 turnovers in the first meeting. However, four of the other seven occasions the Volunteers had 15 turnovers came in home games against SEC opponents. The Volunteers might be 4-3 in games in which it has committed at least 15 turnovers, but one of those wins came in overtime and all three losses came in the three games against ranked foes.
✅ Kentucky has won its last two trips to Knoxville as the two teams have split the meetings over the past two seasons. In the last 10 meetings in Tennessee, the two teams have split the series to keep Kentucky with a slim 54-51 edge in games played in Knoxville.
The Pick: Kentucky Moneyline
Kentucky has really found itself over the past month or so since losing at Auburn. The Wildcats might be 21-4 overall and 10-2 in the SEC, but after the Auburn game it really didn't have a signature victory. That has changed in a hurry with wins at Kansas and at Alabama as part of the current six-game winning streak. The offense has never really been an issue for the Wildcats with the plethora of talent on the roster, and that has been shown in Kentucky scoring at least 77 points in five of the six wins during this streak. However, the defense has taken a major step forward, forcing at least 10 turnovers in 15 of the last 16 games, including nine consecutive contests. Kentucky has kept its last three opponents to 25 percent or worse from behind the arc and five of the past six have shot no better than 33 percent. Overall, Kentucky is holding SEC foes to less than 30 percent 3-point shooting while making more than 37 percent of its own shots behind the arc. The offense has also made at least 46 percent of its shots five times in the past seven games, and is shooting 47.7 percent against SEC opponents.  
The focus for the Wildcats seems to fall a lot on Oscar Tshiebwe and his 16.7 points and 15.8 rebounds per game in conference play. Most people might correctly assume he leads Kentucky in blocks with 18 in 12 conference games, but Tshiebwe also leads the team with 29 steals in SEC play this season. Tshiebwe is only one of five players averaging at least 10 points per game in conference play, however, a major asset for the Wildcats. TyTy Washington Jr. is the second leading scorer at 12.5 points per game and ranks second on the team with four assists per contest. Kellan Grady is a 3-point specialist who is averaging 12 points per game on 37 percent 3-point shooting while Davion Mintz is averaging 10.8 points per game. Keion Brooks Jr. is the only other player besides Tshiebwe to average at least four rebounds per game, collecting 4.3 rebounds per contest in addition to scoring 10.3 points per game. Sahvir Wheeler is averaging just nine points per game, but he's also dishing out more than six assists per contest while shooting 44 percent from the field.
Tennessee is a fascinating team to follow because the Volunteers have taken an interesting route to their 18-6 overall record and 9-3 mark in the SEC. There have been days where the Volunteers are on top of their game and they are able to beat a team like Arizona. Then there are games where Tennessee struggles to score like in the losses to Texas and Texas Tech while scoring less than 55 points. The defense for the most part has been relatively steady, but the one major exception was the first meeting this year with Kentucky when the Wildcats scored 107 points. That game certainly skews Tennessee's SEC stats, but the Volunteers are still holding teams to just 67.5 points per game. Excluding the Kentucky loss, Tennessee is allowing 41.5 percent shooting and 32.4 percent 3-point shooting in conference games this season. The Volunteers offense is in a similar space with 42.6 percent shooting and 35.7 percent 3-point shooting in conference play this year. The Vols also own a slim two-rebound margin per game over SEC opponents and are forcing 16.6 turnovers per game from their conference rivals.
Four different players are averaging at least 10 points per game in conference play despite only two players averaging in double figures for the overall season. Santiago Vescovi leads the way as expected with nearly 15 points per game and he ranks second on the team with more than three assists per game in conference. Kennedy Chandler has been the consistent secondary scorer for the Volunteers this season and is averaging nearly 13 points per game in SEC games, slightly less than his season average. Chandler leads the team with almost five assists per game and ranks second with more than two steals per contest. He actually has one fewer steal than Zakai Ziegler, who is averaging 10.5 points per game, two more points than his season average, and is also averaging nearly three assists per game. The key for the Volunteers, though, is the improved offense from leading rebounder Josiah-Jordan James, who is averaging 10.2 points per game in addition to his six rebounds per contest.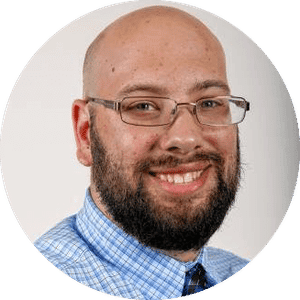 Josh Walfish
Josh Walfish is an award-winning journalist who has covered college sports for the past decade. He most-recently was chronicling the UMass Minutemen and now works as a freelancer writer and editor based out of Chicago.