Kentucky at Kansas Betting Prediction 1/29/22
January 29, 2022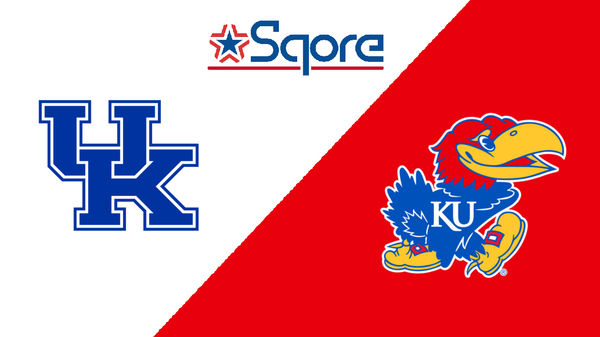 It is rare to have a non-conference matchup at the end of January, but the final weekend of January is always the time for the Big 12-SEC Challenge. This year, we get another marquee matchup between No. 7 Kansas and No. 12 Kentucky and for only the sixth time in the last 30 years, it will take place on a campus site. The Wildcats barely lost their big game this week against Auburn, but the Jayhawks survived in their test this week against Texas Tech.
Kentucky vs. Kansas Betting Pick
This game will be played at Allen Fieldhouse at 6 p.m. Eastern on Saturday, January 29, 2022.
Why bet on the Jayhawks:
✅ The Wildcats look like a strong rebounding team with a nearly 13-rebound advantage per game this season, but much of the work is done by Oscar Tshiebwe. In conference games, the margin shrinks down to six rebounds per game and only Keion Brooks Jr. with 4.1 rebounds per game is also averaging at least four rebounds per game behind Tshiebwe's 15.6. 
✅ Ochai Agbaji is an offensive dynamo for the Jayhawks who has been giving opponents problems all season long. He casually dropped a season-best 37 points last time out and is more than 21 points per game this season for the Jayhawks. What is more astounding is he is shooting 52.7 percent from the field as a guard and making more than 47 percent of his team-leading 132 3-point attempts.
✅ Kentucky's defense is a concern with six of its last seven opponents shooting at least 42 percent from the floor against the Wildcats. Only two Power Five opponents have failed to shoot at least 42 percent against the Wildcats this season and SEC opponents are shooting 44 percent against Kentucky, including better than 50 percent on two-point baskets.  
✅ Kansas has lost just one home non-conference game since the 2015-16 season, and that was almost four years ago to Arizona State. With ESPN's College GameDay on campus for the game Saturday, the Jayhawks are 8-1 all-time at home with ESPN's pregame show on campus and have won six straight visits from the crew. 
✅ Kansas has won the last four meetings with Kentucky in Lawrence and those have been relatively easy victories for the Jayhawks as well. Outside of the 2016 overtime affair that resulted in a six-point Kansas win, the Jayhawks beat the Wildcats by 27 in 2006, 55 in 1990 and 17 in 1987.
Once again there is no shortage of talent for Kentucky, but this year's team has a more veteran presence than some of the squads of the past. Three of the top-four scorers and four of the top six transferred to the program after successful stints elsewhere, so there is a lot more experience around college basketball. The results have been typical Kentucky with a 16-4 record and the Wildcats are having some struggles away from home this season. All four losses have come away from Rupp Arena, including three losses in five true road contests. Kentucky is shooting nearly 50 percent from the floor this season but teams are shooting 40.7 percent against the Wildcats this season. The big difference is on the perimeter where the Wildcats are shooting 35 percent from behind the arc compared to 30 percent for opponents. However, in conference games, opponents are shooting 44 percent against Kentucky and making roughly a third of their 3-pointers.
The Wildcats have five players averaging double figures, which is to be expected with the high-octane offense Kentucky tends to run. The leader of that pack is Oscar Tshiebwe, who is a monster in the paint for Kentucky at both ends of the floor. Tshiebwe is averaging 16.3 points, 15.2 rebounds, 1.6 blocks and 1.6 steals per game to lead the Wildcats in all four categories. The only major category Tshiebwe doesn't lead is assists, which is led by nearly seven per game from Sahvir Wheeler and 4.4 per contest from TyTy Washington Jr. Wheeler is averaging 11.1 points per game while Washington, the only freshman in the top-six scorers for Kentucky is averaging 13.6 points per game. Another key weapon for the Wildcats is Kellan Grady, who is shooting better than 43 percent from behind the arc and averaging 12 points per game for Kentucky after transferring from Davidson. 
Kansas has won five straight games entering this key matchup thanks to a gutsy overtime win over Texas Tech at home earlier this week. The Jayhawks are now 17-2 overall with 10 of those wins coming in the comfortable confines of Allen Fieldhouse. As expected, the Jayhawks have tackled a difficult schedule this season with victories over Michigan State and Iowa State to go along with the recent win over the Red Raiders. It's the Kansas offense that has jumpstarted much of the excitement, averaging more than 81 points per game while shooting nearly 50 percent from the floor, including better than 36 percent from behind the arc. The defense has actually gotten better since Kansas began conference play, holding Big 12 teams to 41.1 percent shooting, including 28.8 percent from long range.
Any conversation about the Jayhawks, though, has to start with Ochai Agbaji, who is lighting up the nation this year with his shooting. He is averaging more than 21 points per game, but he's shooting 52.7 percent from the field and 47 percent from 3-point range as a guard, which is unheard of in this modern era. And he's getting support, too, from Christian Braun, who is averaging more than 15 points and nearly six rebounds per game for Kansas. Those are the only two players averaging double figures, but the Jayhawks have three other players averaging between eight and nine points per game. One of those players is leading rebounder Jalen Wilson, who is pulling down 6.8 rebounds per game, just slightly more than the 6.7 per game from David McCormick. Braun also ranks second in assists with 3.4 per game, one of three players averaging at least three assists per game for Kansas.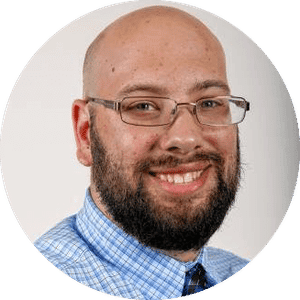 Josh Walfish
Josh Walfish is an award-winning journalist who has covered college sports for the past decade. He most-recently was chronicling the UMass Minutemen and now works as a freelancer writer and editor based out of Chicago.