Kentucky at Auburn NCAA Basketball Prediction 1/22/22
January 22, 2022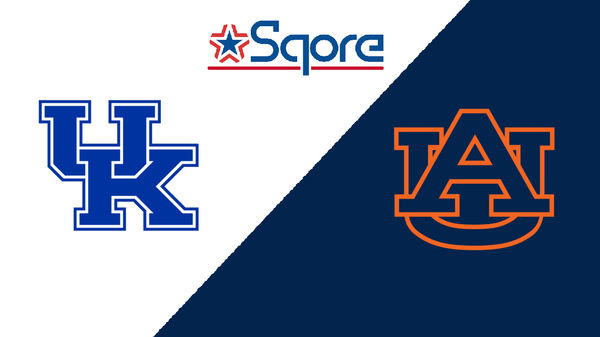 Control of the SEC is on the line in Auburn, Alabama on January 22, 2022 when  No. 2 Auburn hosts No. 12 Kentucky in a clash of the conference's top-two teams. Both teams enter the game on long winning streaks, but only the Tigers remain unbeaten in conference play. Auburn has won 14 straight games entering the only meeting of the season with Kentucky while the Wildcats have won four straight since suffering their only loss in SEC action. The winner of this game will rise to the top of the conference standings as the first month of conference games comes to an end with five more weeks of slugfests still to be played in the SEC.
Kentucky vs. Auburn Betting Pick
This game will be played at Auburn Arena at 1 p.m. Eastern on Saturday, January 22, 2022.
Why bet on the Tigers:
✅ Allen Flanigan has played just six games since returning from a torn Achilles tendon that sidelined him for the first two months of the season. He is averaging just 7.8 points per game in roughly 23 minutes on the floor, but the junior guard had a lot of success last season against Kentucky, scoring a team-high 21 points in the first meeting then pouring in 23 points in the second meeting.
✅ Oscar Tshiebwe is an imposing figure in the post for Kentucky, but he's been held in check by the better teams in the SEC this season. He was able to score 29 points against Georgia and 30 against Vanderbilt, but he was limited to single digit points against LSU, Tennessee and Texas A&M and scored just 13 points on 2 of 10 shooting against Missouri. He is shooting just 53 percent against SEC opposition compared to a season total above 61 percent.
✅ Auburn has kept three of its six SEC opponents to 27 percent 3-point shooting or worse, a group that includes two ranked opponents. In total, eight teams have shot worse than 30 percent from behind the arc against Auburn this season, the same number of teams that have shot less than 40 percent from the floor against the Tigers this year. The Tigers are limiting opponents to just 31 percent 3-point shooting, including 29.8 percent in SEC action.
✅ All three of Kentucky's losses this season have come away from Rupp Arena, and the games outside Lexington are the Wildcats' worst offensively. Kentucky's two worst overall shooting games were its road games at LSU and Texas A&M when it shot identical 36.2 percent from the floor. In the five games away from home, Kentucky is shooting just 29.7 percent from behind the arc.
✅ Since Bruce Pearl took over ahead of the 2014-15 season, Auburn is 5-7 against Kentucky with a 4-1 record at home against the Wildcats. 
Every year, the question isn't whether or not Kentucky has the talent to win a national championship, it's about the intangibles. This year's Wildcats squad checks all those boxes as well with a slew of veterans leading the way that might be new to Big Blue Nation, but aren't new to college basketball or pressure moments. Of Kentucky's top-five scorers, three transferred into Kentucky before this season and one is freshman TyTy Washington Jr. The results haven't changed for Kentucky, which is 15-3 overall and 5-1 in the league, but the confidence that this is sustainable and the team won't hit a freshman wall improves. This is the most experienced team John Calipari has had in Lexington in a long time and now it's about finding a way to win away from home, which is where Kentucky has struggled this season.
Everything is easier for the Wildcats with Oscar Tshiebwe in the middle as he is so difficult to slow down with his average of 16 points and 15 rebounds per game. Washington is a perfect complement on the perimeter with 14.5 points per game while Kellan Grady and Sahvir Wheeler provide veteran savvy in the backcourt. Wheeler is averaging seven assists per game in addition to his 10.4 points per game while Grady is shooting 43 percent from behind the arc and averaging more than 11 points per contest. Davion Mintz has started to add more production during conference play for Kentucky, averaging almost 12 points per game in SEC action, nearly three more points than his season average. 
There was always the potential of something special brewing for Auburn this year, and all of that has come to fruition this season. The 17-1 Tigers are a perfect 6-0 in SEC play and they really haven't been challenged during this current 14-game winning streak. Only four teams during this recent run of success have stayed within single digits and none of those games came at home. In fact, the Tigers have won all nine home games by at least 12 points and have an average margin of victory of more than 16 points this season. Auburn is shooting 45.6 percent from the field while limiting opponents to 38.6 percent shooting and the Tigers average more than 16 takeaways per game, which includes almost 10 steals per contest.
It is a pretty balanced offensive effort for the Tigers led for the entire season by Jabari Smith at nearly 16 points per game. However, Smith is averaging closer to 15 in SEC play and Wendell Green Jr. has seen his averaging rise from 13 points per game to 16 points per contest in the six SEC contests. Walker Kessler actually edges out Smith on the glass with 7.4 rebounds per game in addition to averaging 10.3 points per game, and K.D. Johnson rounds out the foursome averaging double figures with nearly 13 points per game. Johnson is shooting 40 percent from behind the arc in SEC action thus far while Green is averaging nearly six assists per SEC contest, nearly a full assist more than his season average.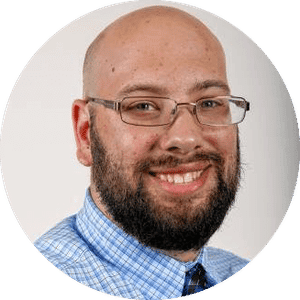 Josh Walfish
Josh Walfish is an award-winning journalist who has covered college sports for the past decade. He most-recently was chronicling the UMass Minutemen and now works as a freelancer writer and editor based out of Chicago.