Jaylin Williams to remain in NBA Draft, not returning to Arkansas
May 29, 2022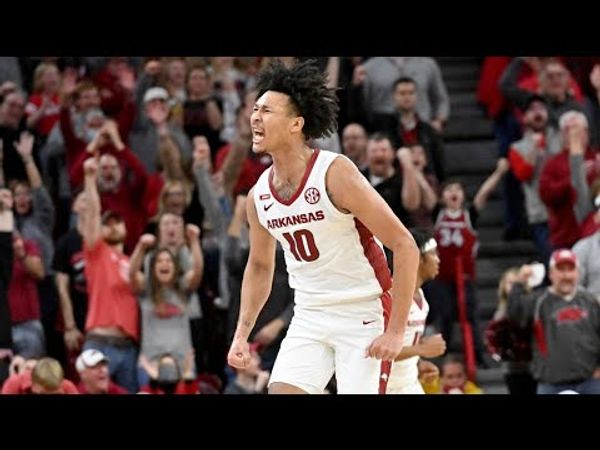 All-SEC forward Jaylin Williams announced on Saturday that he has decided to sacrifice his remaining college eligibility and enter the NBA Draft in 2022. This marks the end of his two-year career with Razorbacks.
"From a very young age my dream was always to play in the NBA. That said, after careful consideration and many talks with my family, I have decided to forgo my remaining NCAA eligibility and pursue my lifetime goal of competing in the NBA." He wrote on Twitter.
The Fort Smith (Ark.) native revealed on April 4 that he would be exploring options without the assistance of an agent. Williams was invited to the NBA Draft Combine in Chicago in 2022, an honor reserved for elite prospects deemed to have the best chance of being drafted by the league. According to HawgSports' sources, Williams pleased scouts during shooting exercises and a 5-on-5 scrimmage last Thursday.
He chose not to participate in the second scrimmage on Friday, a decision that many players in the combine make after receiving positive feedback. Williams has since worked out with NBA teams that are interested in him.
Williams' record
During the 2021-22 season, Williams averaged 10.9 points and 9.8 rebounds per game while shooting 46.1 percent from the field and 72.9 percent from the free-throw line. He was named to the SEC All-Defensive Team.
Williams stepped up his game as the competition heated up. In SEC play, he increases his average to 13.6 points and 10.2 rebounds per game. He had a career-high 22 points at Alabama and a personal-best 16 rebounds in a win over Tennessee in February.
During the Razorbacks' four NCAA Tournament Tournament games, Williams averaged 14.25 points and 11.75 rebounds, which earned him a position on the NCAA Tournament All-West Region Team. William finished with a 15-point, 12-rebound performance in Arkansas' stunning Sweet 16 victory over top-seed Gonzaga. The franchise followed Duke with 19 points and 10 boards in the Elite Eight.
Last season, Williams broke into the spotlight as a true freshman, jumping from a reserve to a starter by March Madness, averaging 3.7 points and 4.7 rebounds per game for the Hogs. In the Round of 32 wins over Texas Tech, he pulled down 10 rebounds, and in the Elite Eight victory over Baylor, he ended with eight points and four boards.
Arkansas to find replacement for Williams
Arkansas has already reached the maximum number of scholarships allowed by the NCAA for the 2022-23 season. The team is scheduled to arrive on campus to begin summer workouts at the end of this month. There's a growing sense that the final roster for the 2022-23 season has been decided. The Hogs are dealt a devastating blow by the loss of Williams. Still, they have a deep pool of talent from which to choose in hopes of replacing Williams' contribution.
Musselman and the Razorbacks did a lot of portal work in the offseason to ensure that they had a solid front-line defense, knowing that Williams had the potential to go pro. They are adding four forwards such as Trevon Brazile (Missouri), Jalen Graham (Arizona State), Makhi Mitchell (Rhode Island), and Makhel Mitchell (Rhode Island).
The Razorbacks will also welcome the No. 2 incoming freshman class, which includes three five-star McDonald's All-Americans: guard Nick Smith Jr. (North Little Rock, Ark.), point guard Anthony Black (Duncanville, Texas), and forward Jordan Walsh (Cedar Hill, Texas). In addition, the Razorbacks are also bringing in Derrian Ford (Magnolia, Ark.), Barry Dunning (Mobile, Ala.), and Joseph Pinion (No. 94). (Morrilton, Ark.).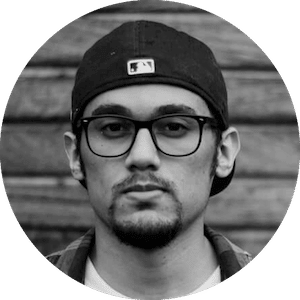 Gus Anderson
Gus Anderson is a gambling wizard. As a kid he dreamt about becoming a Tennis, Hockey and Golf professional but ended up as a gambling professional with focus on both sports & casino.