Jaylen Clark, Peyton Watson display promising performances to continue torch for UCLA Bruins
January 21, 2022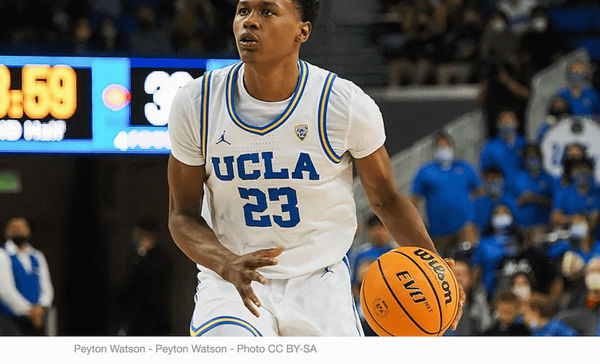 The emergence of Jaylen Clark and Peyton Watson as UCLA's young guards has infused the team with superior athleticism.
On the rare occasions when he gets beat on defense, Peyton Watson can use his size and explosiveness to recover and make a block from behind. Jaylen Clark does his active and elusive hands all the time when his team needs a steal in the last seconds of a game.
Watson and Clark are both uniquely qualified to make those plays. Their emergence has coincided with an uptick in playing time for the other young players on the team.
Clark started his first career game against Oregon State and had a career-high 11 points. Watson, the team's freshman guard, showed his versatility by playing over 20 minutes against Oregon and Oregon State. He might have earned a larger role heading into Thursday's game against Utah.
Mick Cronin, UCLA head coach, likes the progress of Watson and Clark, especially as the Bruins continue to improve. He believes that these two players will play key roles in the team's success.
"It's exciting that both of those guys are improving because they're our two best athletes and I think that it shades a weakness of ours at times with our lack of athleticism on the court," the coach said. "So long term, for us to get where we want to go, I think that both of those guys are going to have to be factors for us."
Clark's stellar, steady performance
Clark was instrumental in the Bruins' bounce-back win over Oregon State, scoring from every part of the court throughout the game. His highlights included a three-point shot from both corners, a running jumper, and a backdoor layup off Cody Riley's bounce pass.
Bill Walton, a former Portland Trail Blazers center and UCLA legend called the game the best offensive game he has seen Clark play in his two years at UCLA.
For Clark, who started the game after fellow freshman Jaime Jaquez Jr. was injured, it was an opportunity to show the team what he could do. He knew that his teammates knew that he could defend the ball.
"What happened to Jaime was unfortunate, but it gave me the opportunity to go out there and show them what I can do." said the guard.
Clark's improved play has made him a more valuable team member, as his minutes and points have increased significantly from his freshman season. He has also overcome various setbacks, including a concussion and a lengthy COVID-19 layoff. According to Cronin, Clark has been able to keep his performance steady due to how he played in the preseason.
Watson's productivity
Over the last week, Watson gained momentum, scoring in the game's final minutes against Oregon State after getting a block from Dashawn Davis.
Watson averages over four points and four rebounds in just under 15 minutes per game. He has been working hard to improve his game and believes that his improved practice habits have translated into on-court success.
Even with a roster full of Final Four participants, it could be challenging to keep Watson and Clark out of the game. Jaquez is expected to return against Utah.
The 19-year-old even teased his coach about giving him more minutes to produce more. "Now be sure and tell coach Mick Cronin, 'See what happens when you start me, coach, I need more time,'" Watson said.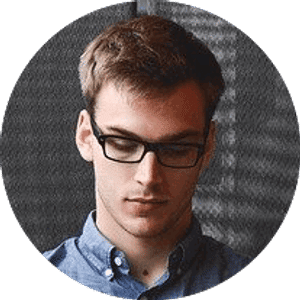 Jake Williams
Jake Williams is a sports gambling expert. He's been writing in the sports betting and DFS industry for over a decade. He specializes in MLB and NBA, along with College Basketball and College Football.