Jackson-Davis, Geronimo lead Indiana to face Saint Mary's after beating Wyoming 66–58
March 16, 2022
On Tuesday night, Indiana's Jordan Geronimo and Trayce Jackson-Davis came off the bench to score 15 and 29 points in the team's 66–58 win over Wyoming.
Indiana's head coach Mike Woodson was pleased with how his team responded after the game against the Cowboys. He mentioned that Jackson-Davis and Geronimo were instrumental in the victory.
"That was a great effort on everybody's part," Woodson said. "They really pushed us, but I thought our guys responded. The big fella [Jackson-Davis] was great, like he's been all year, but I found somebody off the bench tonight with Geronimo. I thought he was great, thought he was a big difference."
Jackson-Davis had a great game, shooting 10-for-16 from the field and making 9-of-11 free throws. He continues his hot streak, which started last week during the Big Ten tournament.
The players didn't mind being sent to Dayton to a play-in game. They were just glad to be back in action after playing in Indianapolis.
Although they didn't want to play in the play-in game, Jackson-Davis noted that it was an excellent experience for his team to play in front of their home fans. He and his teammates will take a lot of confidence from this game and go to Portland.
Surprising performance from Geronimo
Geronimo could not play against Oklahoma State due to an ankle injury he sustained during the game against Illinois. He practiced on Monday and hoped to be able to play against Wyoming. When the chance arrived, the freshman forward played brilliantly.
"I even surprised myself with how good I felt this morning," the 6-foot-6 forward said. "I just trusted myself, trusted my body and went out and played. I knew my team needed me."
In addition to his rebounding, Geronimo also contributed with 7-of-11 shooting and a couple of steals. Since last week's victory over Michigan, he has been integral to the team. Jackson-Davis also noted that Geronimo has been an enormous factor in the team's success throughout the Big Ten tournament.
"Geronimo's been key to our run, so I wasn't surprised at all," the 6-foot-9 forward said about his teammate. "He's an energy guy, he's going to go rebound, he's going to go get things at the top of the backboard and dunk it hard. I'm happy for him because he's performing a really, really high level for us, and without him, we probably would have lost that game."
What's next
It was a great feeling for Jackson-Davis to finally play in the NCAA tournament. He said it was a dream come true to finally experience this moment. "I've always dreamed about playing in this tournament," the 22 years old forward said.
Although the two players could shoot a combined 17-for-29 from the field, the rest of the Indiana team was just 2-for-13 from three-point range.
Indiana had a huge advantage in playing in Indianapolis and Dayton, but that will not be for long as the team has to travel across the country to face Saint Mary's.
"I need 8,000 people in Portland, Can we do that?" Woodson jokingly said. "We can travel. But we still have to play the game. Saint Mary's, they've had a hell of a year. We're looking forward to it."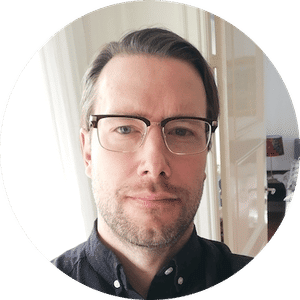 Martin Efvergren
Martin is a sports betting professional who provides initiated betting picks and predictions. His primary focus is on NHL picks, sportsbook promotions, and casino stories.