Houston's loss to Villanova disappoints coach Kelvin Sampson
March 29, 2022
The Houston Cougars were eliminated from the NCAA Tournament in the Elite Eight round by the Villanova Wildcats. The 50-44 loss was a massive letdown for the team, coming off an impressive victory over the Arizona Wildcats.
Houston coach Kelvin Sampson stated that he was not disappointed with how his team played during the game, despite how it ended.
"I'm disappointed we lost, I'm not disappointed in anything else … Teams that cry, care. There were a lot of tears in that locker room … I knew it was going to take a good team to beat us, and a good team did. That was two great cultures out there tonight," Sampson said to ESPN.
The loss was excruciating for Houston as they had been playing some of their best basketball during the tournament. However, in the Elite Eight, they were held to a dismal 17/57 shooting from the field, and only one player managed to score in double figures.
Despite losing, the accomplishments of the team are still admirable. They have made numerous appearances in the NCAA Tournament and were even able to reach the Final Four in 2021.
Hard-fought battle
Despite the number of championship titles that Jay Wright has won as the head coach of the Wildcats, he knew that this team would have to endure a lot of hard work to win another championship.
The Wildcats fought hard to defeat the Houston team. Villanova advances to the Final behind the efforts of Jermaine Samuels, who had a double-double with 16 points and ten rebounds.
"You just knew watching this team defensively, like you weren't going to come out and just outscore them," Wright said about Houston. "We really weren't talking as much at the end about how we were going to score. We were talking about how we were going to stop them."
Caleb Daniels and Collin Gillespie combined 18 points and 11 rebounds for the Wildcats. Despite leading throughout the game, Daniels stated that the physical battle they saw from Houston was similar to playing against themselves.
"It was like playing against our own selves. They were just as physical as we were," the 22-year-old guard said. "It was a literal street fight, every possession trying to get a rebound."
Low-scoring game
The Wildcats shot a low percentage from the field at 28.8 percent, and the Houston team was a bit better at 29.8 percent. The Cougars were only able to make one of their 20 attempts from beyond the arc. This was Houston's worst performance in the NCAA Tournament.
Houston was unable to score on the other end, which contributed to the team's loss. According to Sampson, his team was told during the halftime huddle that a big shot was required to overcome a four-point deficit.
"I remember telling them in the huddle, I think it was a four-point game there ... and we kept getting stops that somebody's going to make a big shot. But we didn't. Credit Villanova," the 66-year-old coach said.
As for Villanova, Wright noted that the lack of offensive production from the two leading scorers affected the game. He said that other players had to step up as the duo was taken away from the basket.
"We couldn't get Justin (Moore) or Collin in ball screens. They just took it away. We couldn't get Justin and Collin in post-ups. They took it away. It was hard to even get them backdoor cuts," the 60-year-old coach said. "They took away our two leading scorers, and other guys had to step up."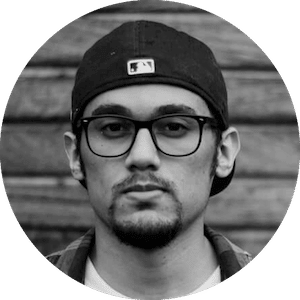 Gus Anderson
Gus Anderson is a gambling wizard. As a kid he dreamt about becoming a Tennis, Hockey and Golf professional but ended up as a gambling professional with focus on both sports & casino.