G.G. Jackson de-commits from UNC, exploring other options
July 16, 2022
G.G. Jackson, an elite prospect of the 2023 Class, announced his de-commitment from North Carolina on Thursday night, less than three months after pledging to the Tar Heels following their unexpected Final Four run. Jackson, the No. 1 overall recruit in his class according to 247Sports, announced on social media that he intended to "explore other options."
"To all my coaches from middle school on up and AAU coaches, thank you for believing in me and letting me play for your programs. Thank you to coach Hubert Davis and the UNC Basketball staff for recruiting me and giving me a chance to play for your university. My family has stuck by my side since I was born and have been the biggest supporters in my life by guiding me in the right direction.
"I have decided to decommit from UNC to explore other options that can help me grow from a teenage boy to an adult to put me in the best position to reach my dream goal which is the NBA," Jackson wrote.
After J.R. Smith committed to the Tar Heels in 2003 but chose to enter the NBA right out of high school, Jackson is the first prospect in almost two decades to de-commit from North Carolina.
Reclassification rumors
Reclassification rumors have swirled around Jackson's recruitment recently, despite his repeated denials that he intends to enroll in college next fall.
"We were looking at it at first," Jackson said during his interview with ESPN in April. "But weighing over my options and looking at the different people that reclassed up, seeing how it affected them. I feel like, physically I'm not there yet to play at that college level, so I wanted to stay in my class and just prepare the best that I can."
However, rumor has grown in recent weeks that Jackson will ultimately plan to move into the 2022 class and play collegiate basketball next year.
According to ESPN, South Carolina is the most likely potential landing spot for Jackson, which was in the driver's seat for his pledge until the Gamecocks decided to renounce head coach Frank Martin in the spring. After taking over, new head coach Lamont Paris sought to recruit Jackson. However, Jackson was still committed to North Carolina in late April.
Reports say that if Jackson had stayed committed to North Carolina, the Tar Heels' signing of Northwestern transfer Pete Nance from the portal might have complicated any reclassification decision. Nance, a 6-foot-10 power forward, was signed to replace Brady Manek and plays the same position as Jackson.
Implications of Jackson's de-commitment
North Carolina is devastated by the loss of a commitment of Jackson's caliber, especially since 247Sports' Branham defined UNC as Jackson's "personal dream school." The Tar Heels got off to a great start with the Class of 2023 thanks to his commitment and that of five-star guard Simeon Wilcher.
Aside from Harrison Barnes, Jackson was on track to be the second-ranked commitment in the 247Sports era for North Carolina. However, his decision to explore elsewhere is not a reason for concern.
The North Carolina Tar Heels are now ranked No. 2 in Gary Parrish's Top 25 and 1 and are expected to win the ACC with the return of four of the five starters from last season's Final Four team.
Jackson's de-commitment may not completely sabotage UNC's 2023 class, but reports claim it would have been difficult to find a way to incorporate him into the 2022-23 team from a scholarship and playing time perspective.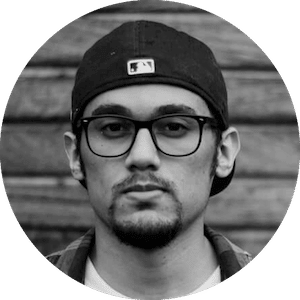 Gus Anderson
Gus Anderson is a gambling wizard. As a kid he dreamt about becoming a Tennis, Hockey and Golf professional but ended up as a gambling professional with focus on both sports & casino.