Georgia Bulldogs defeat SEC rival South Carolina Gamecocks 48-7
September 18, 2022
The Georgia Bulldogs defeated their Southeastern Conference rival, the South Carolina Gamecocks, 48-7 in the third game of the season. This was both teams' 75th encounter throughout college football history, with Georgia earning 54 wins.
According to sports analysts, the victory strengthened Georgia's position as the defender of the championship title. Although 15 players have left the team to join the NFL, the Bulldogs coach Kirby Smart said that the team still maintains talents and spirit after winning the title.
"That was a very special group," Kirby said. "That's going to linger in our building. Not the championship, but the way they practiced, the way they carried themselves."
Bulldogs 'overwhelm' Gamecocks
Georgia's offense accumulated a total of 547 yards up to the third quarter of the game. They managed to take advantage of their pigskin possessions by scoring on eight of their first nine chances. Additionally, they recorded an average of ten yards per snap up to that point.
The backup offense players then came in to take over in the fourth quarter, just like in their previous two games against the Oregon Ducks and the Samford Bulldogs.
Despite achieving a three-win streak so far in the season with that arrangement, the Bulldogs QB Stetson Bennett said that the team's journey to the championship would not be smooth.
"We're going to have to play a four-quarter game at some point," Bennett said. "We're going to have to stay in shape. This isn't going to happen every week."
Bennet landed two touchdowns and completed 16 passes of 23 attempts for 284 yards up to the third quarter.
Analysts praised Georgia's defense for their performance on Saturday, saying that it "overwhelmed" the Gamecocks' offense.
South Carolina QB Spencer Rattler only managed to get three deep balls and had the two of them intercepted by Georgia. When Rattler left the game at the end of the third quarter, he only completed 13 passes out of 25 attempts for 118 yards.
Among Georgia's defensive side, TE Brock Bowers was the most prominent player on Saturday—making two touchdowns and five receptions for 121 yards.
On South Carolina's side, coach Shane Beamer admitted that his team was not ready to play that day. He said that missing six players on the defense was not an excuse they had a "good enough team to go out there and compete."
South Carolina nearly ended Saturday's game with a shutout but the team managed to score in the fourth quarter. The 41-point margin that Georgia had over South Carolina was their biggest margin in history. It was also the Gamecocks' worst defeat since losing to the Florida Gators 56-6 in 2008.
Georgia's next game
The Bulldogs are scheduled to face the Kent State Golden Flashes on September 24. Kenn State currently records one win out of three games they have played.
This week, the Kenn State defeated LIU-Post Shark 63-10. After Ken State, Bulldogs will have seven games with other members of the SEC.
Georgia reported that several players sustained injuries and would skip several games in the season—WR Arian Smith and WR Adonai Mitchell with ankle injuries then RB Andrew Paul with a knee injury.
This year, Georgia introduced several freshmen that would strengthen its roster. TE Oscar Delp was one of the more dominant freshmen on the list, scoring a touchdown in Saturday's game.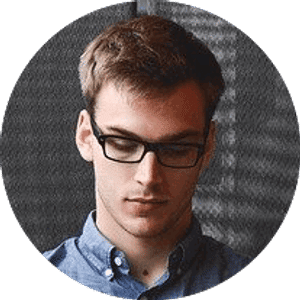 Jake Williams
Jake Williams is a sports gambling expert. He's been writing in the sports betting and DFS industry for over a decade. He specializes in MLB and NBA, along with College Basketball and College Football.