Game 5: Wiggins leads with 26 points, Warriors defeat Celtics 104-94
June 14, 2022
The Golden State Warriors have proven themselves that they have more than Stephen Curry in their squad to depend on. After the resurgence of Klay Thompson and Jordan Poole this season, Andrew Wiggins took the spotlight in Game 5 as the Warriors outperformed the Boston Celtics 104-94 on Monday night at Chase Center.
Wiggins recorded a double-double of 26 points and 13 rebounds followed by Thompson's 21 points and Curry's 16 points. With this victory, Golden State is currently leading 3-2 in the series.
Wiggins steps up
The 27-year-old Canadian international scored 10 of his 16 points in the fourth quarter and his dunk with 2:10 left gave the Warriors a 15-point lead.
"It's something I dreamt about for sure, being in the league, and this is the ultimate stage," Wiggins said post-game. "It doesn't get bigger than this."
Teammate Draymond Green, who recorded eight points, eight rebounds, and six assists, praised Wiggins for his hard work and determination.
"Coming into this year, he was an All-Star starter for a reason," Green said. "The bigger the challenge has been that we've thrown in front of him, the bigger he's responded. You want a guy like that. When the stage gets big, they respond and play their best basketball, and that's what he's been doing."
Curry had a short response to Wiggins' performance tonight. "Bottom line is he's just having fun playing basketball," Curry said.
Celtics need to regroup fast
Meanwhile, the only option the Celtics have is they must win Game 6 on Thursday night at TD Garden and push for the deciding Game 7. Boston coach Ime Udoka shared his perspective on tonight's loss.
"For us, it's really about consistency," Udoka said. "That's the thing we're not having throughout a full game, is consistent efforts, sustained effort, more so offensively than anything.
"That's the part where we got to have carryover not only game to game but quarter to quarter, where we saw it happened in the third but not the fourth."
Besides Wiggins, Jayson Tatum also had a double-double of 27 points and 10 rebounds. The Defensive Player of the Year winner Marcus Smart had 20 points and was flagged for a technical foul early in the fourth quarter.
"Definitely we weren't as sharp as we needed to be during times there. Just tough," Celtics center Al Horford said. "Definitely now, our backs are against the wall, and we have to see what we're made of."
In addition, coach Udoka did not want to blame his players overall and took something positive out of this unfortunate loss.
"When we're at our best, it's simple ball movement," he said. "I think the third quarter showed that. The drive and kick was beautiful, was working, getting guys wide-open shots. I don't know if it was fatigue affects the decision making a little bit there, or just physically don't have the burst to finish it off."
Horford later believed that his team was not at their 100% and it should not happen again in Game 6.
"I feel like we've been able to fend those things off, especially throughout the playoffs," Horford added.
"For whatever reason tonight I feel like it got to us. It's one of those things that we kind of brought it back. We were able to focus back in, but we can never let that get to us. We can't let that affect our game, the way that things are being played."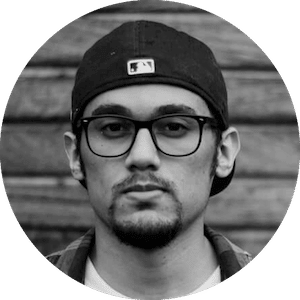 Gus Anderson
Gus Anderson is a gambling wizard. As a kid he dreamt about becoming a Tennis, Hockey and Golf professional but ended up as a gambling professional with focus on both sports & casino.