Former Jaguars QB Blake Bortles announces retirement after eight seasons
October 6, 2022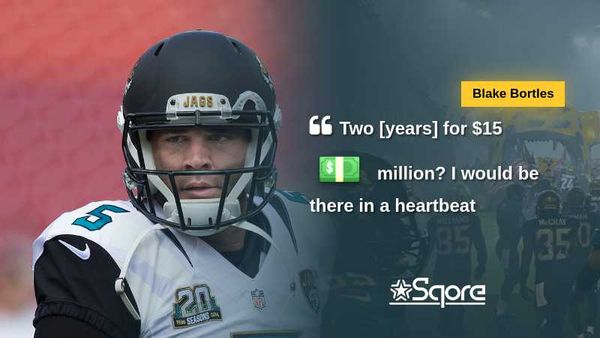 Former Jacksonville Jaguars quarterback Blake Bortles has decided to retire from the NFL. He announced the news on the "Pardon My Take" podcast on Tuesday.
"I have not touched a football since January," Bortles said. "I have officially retired."
Bortles said that he had not told anyone about his retirement before revealing it on the podcast when he was asked about his chance of signing up with a team this season.
"I quietly... I didn't tell anybody, I retired," the 30-year-old said on Wednesday when asked about his retirement. "I guess you guys are kind of the first to hear it publicly."
Bortles joked that he might consider returning to football and joining a team if he was offered a good contract.
"Two [years] for $15 million? I would be there in a heartbeat," he said.
Bortles hadn't played in any official NFL game since the 2019 season when he was brought as Jared Goff's backup with the Los Angeles Rams. He played three games with the Rams in 2019 and managed to complete 1 of 3 passes for 50 yards.
He also reportedly had spent time and joined several practice sessions with multiple teams other than the Rams, including the Denver Broncos, Green Bay Packers and New Orleans Saints, according to NFL.com's Michael Baca.
Bortles' career with Jaguars
Bortles joined the NFL when the Jaguars selected him as the overall third draft pick in 2014, contributing to the team in reaching the AFC Championship in January 2018 and had remained in the team for five seasons.
He set single-season team records, throwing 4,428 yards, scoring 35 touchdowns and completing 368 passing yards for three years from 2015 to 2017. He played against the New England Patriots in the AFC Championship for the Jaguars but eventually lost.
Bortles had a considerably terrible season in 2016, with the Jaguars only managing to win three games. His elongated delivery mechanic was somewhat poor and at one point, he admitted that he was somewhat of a mess. Bortles had 16 interceptions, which included three pick-sixes.
He had a five-interception practice early in the 2017 season training camp and was dismissed from practice days later. According to Doug Marrone, who was Jaguars' coach at the time, Bortles had an underwhelming performance in the second preseason game against the Tampa Bay Buccaneers.
Bortles had a much better season in 2018, being NFL's top-rated quarterback for three weeks in December and playing turnover-free football in three playoff games. He completed 60 percent of his passes and cut down on his turnovers by 16, five fewer than his average during his first three seasons.
He made 594 passing yards and three touchdowns with no turnovers in the playoffs during the Jaguars' campaign to the AFC Championship game. His improvement in the regular season warranted him to be signed up for a three-year extension contract worth $54 million.
Bortles retired with a total record of 17,649 passing yards, 103 touchdowns and 75 interceptions.
Fans' reaction to Bortles' retirement
Words regarding Bortles' retirement spread quickly to the fans, with many of them expressing nothing but love for the former quarterback. One fan said on Twitter that Bortles would always be "a Jaguars legend," despite his association with the other four teams.
"6 years in the league, starting many of them. A playoff run. He'll reflect back and smile," another fan said.
Jacksonville radio host Brent Martineau said that Bortles was a fascinating player in the history of Jaguars and he has an odd relationship with the fan base.
"I don't know if there is a more fascinating player in Jaguars franchise history than Blake Bortles - when it comes to performance vs. fan respect/affinity vs. place in team history with 2017 season. It's an odd, yet cool relationship between Blake and the fan base," Martineau said.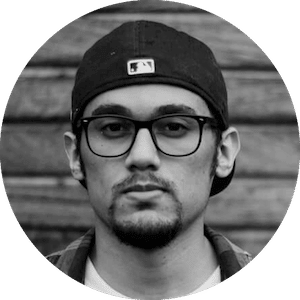 Gus Anderson
Gus Anderson is a gambling wizard. As a kid he dreamt about becoming a Tennis, Hockey and Golf professional but ended up as a gambling professional with focus on both sports & casino.