Former coach Mike Krzyzewski says he has no plan to attend Blue Devils games
June 21, 2022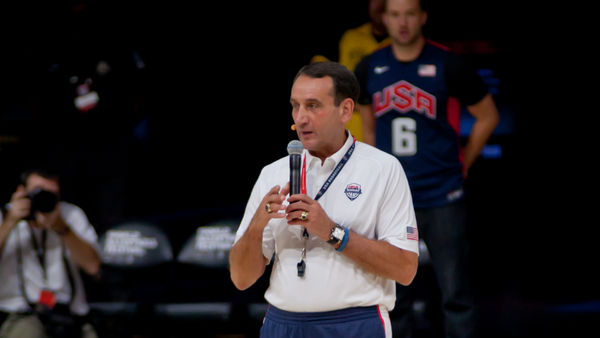 Legendary Duke Blue Devils head coach Mike Krzyzewski announced retirement after serving the program since 1980. Krzyzewski recently announced that he did not have any plan to attend any of Duke's games at Cameron Indoor Stadium in the upcoming season.
College basketball insider Jon Rothstein said that Coach K himself had confirmed the news. Krzyzewski said, however, that a few on-the-road and neutral-site games will be an exception.
"Coach K tells me that he does not plan to attend any Duke games next season at Cameron Indoor Stadium," Rothsteinw rote on Twitter.
Not wanting to watch any Duke game
The former United States Army captain announced his retirement following the conclusion of the 2021–2022 season, where the North Carolina Tar Heels bested his team 94-81 in March 2022.
Coach K then went straight to retirement, accumulating over one thousand games in his career. He said he would spend most of his retirement with his family, a new puppy, traveling around, and other retirement-related activities.
Shortly after announcing his retirement, former Blue Devils player Jay Williams theorized on April 5 that Krzyzewski would return to Duke. However, Coach K was quick on his feet to rest the daring claim on ESPNU Radio, adding that he was not going to "pull a Tom Brady" move.
Via CBS Sports' senior writer and analyst Matt Norlander, Coach K said that he no longer has anything to do with the Blue Devils, adding that "this is not about me".
"I will have nothing to do with our basketball program. This is not about me…[Things have been said] where I'm trying to maintain control. That couldn't be further from the truth. It was mine for 42 years, but it's Duke's forever," Krzyzewski said.
Current Blue Devils head coach's response to Coach K's comments
Coach K's decision does not necessarily have both him and the program in a bad light. Many have argued that it would be impossible for Krzyzewski to be away from the Blue Devils after decades spent at Duke.
Whatever K's reason was, he said he would be willing to lend current coach Jon Scheyer a hand anytime needed. He also said he would attend away games.
"No. It could be on the road — if it's in a venue that has a box, but that's a distraction," Krzyzewski said.
"I don't want to be a distraction. I don't need for people to see me. But I want Jon to know that I'm there if he needs me at any time."
Scheyer said he was completely understanding of Coach K's decision. He asserted that he would reach out to Krzyzewski for advice.
"You know, [the transition]'s been real natural already. And I already know I'm going to have to search Coach, you know, I'm gonna have to go find him to bring him back in the fold, you know?" Scheyer said.
"Coach has got a lot of things going on in his life, and of course, he wants to see our program succeed at the highest level possible, but I know he's not gonna be just hovering around. He's gonna live his life."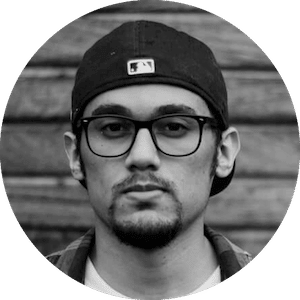 Gus Anderson
Gus Anderson is a gambling wizard. As a kid he dreamt about becoming a Tennis, Hockey and Golf professional but ended up as a gambling professional with focus on both sports & casino.