Florida forward Keyontae Johnson enters transfer portal, seeks to play basketball again
May 3, 2022
Keyontae Johnson, a former Florida basketball player, is exploring his options after his playing career ended due to a serious health issue.
Johnson, who hasn't played since collapsing during a game in December 2020, entered the NCAA transfer portal on Sunday with the hope of eventually returning to playing college basketball.
Officials at the University of Florida confirmed that Johnson, who recently graduated, wanted to transfer. It's not clear if he'll continue playing basketball or turn pro. However, the 22-year-old forward has been working toward proving that he is healthy before making his decision.
On the other hand, the doctors at the university have not cleared Johnson to return to playing basketball due to the uncertainty surrounding his health issue. At the time of his collapse, Johnson was on the verge of a professional career.
Johnson has two more seasons of eligibility left. He was regarded as the 2020-21 Preseason Player of the Year during the previous season after averaging 14.0 points and 7.1 rebounds per game.
The 6-foot-5 wing will have to pass various tests before he can play college basketball.
Desire to play basketball
During an interview with the Orlando Sentinel last summer, Johnson said he was planning on playing basketball again. He noted that he was still hoping to attend the university or play somewhere else.
Despite his health issue, Johnson said he has moved on from the incident and is focused on his future. He served as a mentor and an unofficial coach for the Florida basketball team.
During the team's Senior Day game against Kentucky on March 5, Johnson was able to take the court for a ceremonial start before the game was stopped, and he returned to the bench.
Insurance policy if Johnson never plays basketball again
Before his junior season started, Johnson secured a $5 million life insurance policy, which would allow him to make a claim even if he never played again. According to the Associated Press, this policy does not prevent Johnson from pursuing a professional career.
The insurance policy also allows Johnson to participate in a limited number of games to test his health. If he fails to meet the policy's requirements, his potential claim would be nullified. The policy was issued five months before Johnson suffered his injury. He collapsed to the court during the game against Florida State after breaking a huddle.
After he collapsed, Johnson received medical attention in front of his teammates, opponents, and fans. The former Oak Hill player was then rushed to a hospital. He was discharged 10 days later and was able to spend Christmas with his family.
Johnson's family stated that his collapse was not related to the previous positive coronavirus test after the incident. They noted that a team of experts, including doctors from some of the most prominent medical schools, conducted a study on the incident to identify the cause.
Despite his injury, Johnson was still able to support his teammates during the last two seasons of his college basketball career from the bench.
Sexual assault allegation
Although the insurance policy details were not disclosed in the study, Johnson's decision to transfer to another university has been linked to the sexual assault allegation against him.
Johnson's attorney Ron Kozlowski did not anticipate filing charges against his client regarding an alleged incident during an off-campus party in February.
"Keyontae didn't commit a crime, didn't do anything wrong," Kozlowski said. "That will be apparent once the facts are out."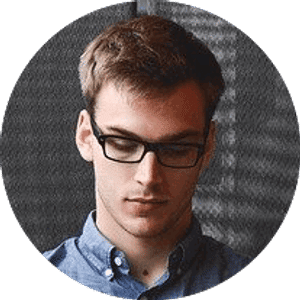 Jake Williams
Jake Williams is a sports gambling expert. He's been writing in the sports betting and DFS industry for over a decade. He specializes in MLB and NBA, along with College Basketball and College Football.