Fernando Tatis Jr. set to return with Padres following injury
August 6, 2022
San Diego Padres shortstop Fernando Tatis Jr. is getting near to a fully-recovered condition as he takes a rehab assignment. The 23-year-old player has spent all season rehabbing from surgery to his left wrist following a reported motorcycle accident during the offseason.
ESPN reported that he reached the end of his recovery and is now focused on getting his timing back.
Last season, Tatis had an excellent campaign in the NFL, hitting 42 home runs on a .282 average and a monstrous .611 slugging percentage. That performance earned him his first All-Star nod.
His individual success was not followed by the collective achievement as the Padres failed to secure the wild-card.
Tatis had a scan on his scaphoid bone which was expected to be the final one. The Padres manager Bob Melvin said he was expecting the player to return within two weeks.
"I don't think we have a set amount of at-bats," Melvin said when asked about the length of Tatis' rehab assignment.
"And also, you'd like to get a guy back here when he's swinging the bat pretty well too. We are later in the season; this isn't going to be a three-week process to get him back here, so we'll just take it day-to-day and see where he is physically and how he's feeling at the plate," he continued.
Furthermore, Melvin will consider Tatis' new position by the time he returns to the field. Tatis has been practicing as a hitter during his rehab, giving him flexibility to his natural position as a shortstop.
Melvin, on the other hand, wants to give Ha-seong Kim more time playing shortstop.
"This is one where he's been out long enough to where we really don't wanna get ahead of ourselves and make sure we go about it in the right fashion and that he's healthy, make sure we're not giving him too much," Melvin said.
Joining big signings
Tatis' return will strengthen the Padres' force this season as he will join the likes of Josh Bell, Brandon Drury, Josh Hader, and Juan Soto, whose recruitments made the Padres dominate the headlines all week.
Alongside Soto and Machado, Tatis will form a dominant trio of hitters in the majors, despite his natural position as a shortstop.
Of all the Padres' newcomers, Soto is the one who stole the show the most. He previously rejected a lucrative 15-year $440 million offer from the Washington Nationals which would have been the largest contract in MLB history. The Padres gave up their five great prospects to bring Soto into Petco Park.
Padres GM A.J Preller said that getting Soto into their team was about setting a standard. He put everything at stake, including giving up five best prospects, hoping for Soto in return.
"When you do these jobs, you want pressure," Preller said.
"The best players want pressure. The best organizations want pressure. We talk about it all the time, we want to be on the big stage. If this brings more spotlight, as an organization, that's something we welcome."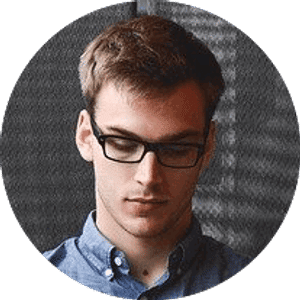 Jake Williams
Jake Williams is a sports gambling expert. He's been writing in the sports betting and DFS industry for over a decade. He specializes in MLB and NBA, along with College Basketball and College Football.