Falcons, Rams devise plans to avoid 0-2 early season record
September 15, 2022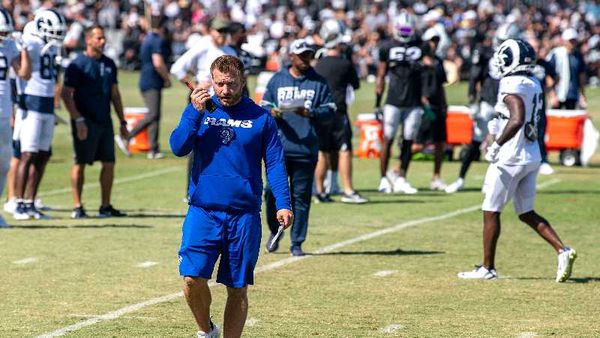 The Los Angeles Rams and Atlanta Falcons were among those who failed to claim victories in their season opener games. The two are scheduled to play on September 18 and both teams are looking for ways to not extend their early season record to 0-2.
Hosting the Buffalo Bills last Thursday, the reigning Super Bowl champion Rams were thrashed 31-10. Meanwhile, the Falcons forfeited Sunday's matchup to the New Orleans Saints 27-26 despite successfully taking over the first three-quarters of the game—they ended up throwing away the last quarter to the Saints.
Rams head coach Sean McVay and Falcons' Arthur Smith shared their takes about their bumpy starts of the season.
Mitigating further damage this season
For the Rams, the 21-gap defeat at home might not be acceptable to some, but McVay had a unique take on the defeat.
"It can be a blessing in disguise when it's handled the right way. Adversity is inevitable at some point in the season especially when you play 17 games. For us, it happened in Week 1," he said.
Adversity or bad luck, the Rams had it rough this month, and if anyone was responsible for slightly reducing the amount of shame following the defeat at SoFi Stadium, that would be star wide receiver Cooper Kupp, who had a game-leading 13 receptions for 128 yards in addition to a single touchdown.
Quarterback Matthew Stafford also had a notable performance in passing and rushing after completing 29 out of 41 passes for 240 yards. Stafford recorded one touchdown and three interceptions but was sacked seven times in the game.
McVay called the defeat a "humbling night" for the team. Among many other areas that the Rams need to improve is the team's offense. Reflecting on last week's game, LA was unable to get past the Bills' strong line of defense. Getting around the Falcons' offense and defense might prove difficult for them since Smith and his men had a terrific job upsetting the Saints on Sunday in the first leg of the game.
"I'm excited about the opportunity for this team to respond right away," McVay said. "That was definitely a humbling night, a humbling experience for us. … You know that humility is only a day away in this league."
On a slightly different note, Smith saw forfeiting the season opener game was not much of a big deal and that the Falcons need to simply "get back to work".
"You'll continue to write our obituary. Who cares? We have 16 games. You buried us in May. Bury us again. We don't care. We'll get back to work."
He was right as the players put up a good show in New Orleans, especially QB Marcus Mariota who recorded 20 out of 33 passes for 215 yards. He was tied to Saints star Jameis Winston's leading 23 out of 34 for 269 yards.
Falcons utility player Cordarrelle Patterson led the game in rushing with his 22 rush attempts for 120 yards. Behind him was Marcus Mariota with 12 for 72 yards. Both players made a single touchdown. The only problem, however, lies in the team's late-game play.
"We can't let this one game define us. We didn't get the 'W' that we wanted, but we have to keep working hard," Patterson said.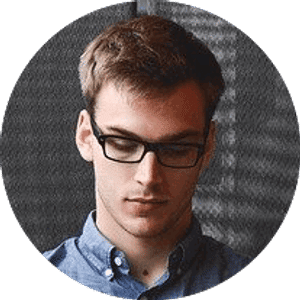 Jake Williams
Jake Williams is a sports gambling expert. He's been writing in the sports betting and DFS industry for over a decade. He specializes in MLB and NBA, along with College Basketball and College Football.