76ers' Joel Embiid to change nationality, play for France in 2024 Olympics
May 3, 2022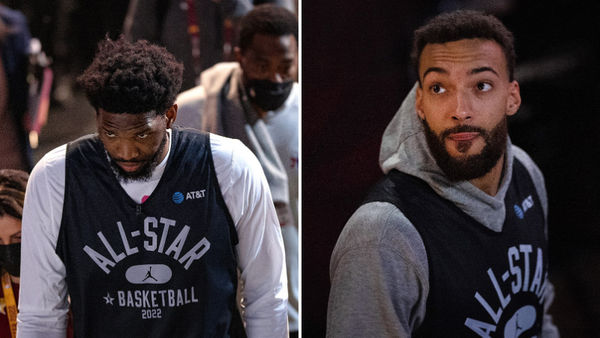 The Philadelphia 76ers star forward Joel Embiid reportedly is working on changing his citizenship and is slated to join the French national basketball team, as per French media outlet RMC Sport.
"Embiid has initiated administrative procedures to obtain French nationality and be able to play with the French basketball team," RMC Sport's report translated.
The Cameroonian professional is currently suffering an orbital fracture and concussion injuries which rendered him unable to join Philadelphia in the Conference Semifinals at least until Game 3 or 4. Embiid was injured in Game 6 against the Toronto Raptors and had missed two second-round playoff series games.
Embiid to change nationality, prep for 2024 Olympics
While Embiid is steadily recovering from injuries and to make his return to the NBA, the 76ers Big Man reportedly is also reconsidering his side in the Olympics as he has yet to make any international appearances.
The NBA MVP Candidate has a family currently living in France. While he is eyeing to tag with the French national team in the Paris 2024 Summer Olympics, moving with his family is perhaps another thing that he considered.
On a slightly different note, according to FIBA, each national team is allowed to have a single naturalization player on its roster. For the French national team, the team currently has zero players on its lineup that meets the criteria.
However, the team does have a few NBA stars which could pose a huge problem to other national teams, one in particular, is the Team United States.
"Joel Embiid on the French national team alongside Rudy Gobert and the rising prospect Victor Wembanyama at an Olympics IN France would be a problematic array of frontcourt players for @usabasketball to counter," NBA sports reporter Marc Stein tweeted.
If Embiid decided to change his nationality and able to obtain his naturalization, then the professional forward is joining Utah Jazz center Rudy Gobert, Los Angeles Clippers forward Nicholas Batum, and New York Knicks forward Evan Fournier in a lineup set that was once defeated Team USA in the group stage in Tokyo last summer. However, Team US clinched to victory 87-82 as the two met in the gold medal game.
Multiple reports suggest that the French national team is currently waiting for any updates regarding Embiid's administrative procedures. The same thing can be said of Philadelphia as the team patiently awaits the Big Man to make his return.
'In principle, Embiid should not be in the France team' Tony Parker says
Former San Antonio Spurs and Team France captain Tony Parker in an interview via Basket Infos shared his two cents about Embiid reportedly will be joining with the Blues. Parker found the idea "lacks a bit of authenticity" and thinks that "we should stay with the national teams."
"I think that the national teams are the feds who work hard to get young people to play, and I find that it lacks a bit of authenticity when you do stuff like that," Parker said translated.
"And it's true that I'm not a big fan when you see Slovenia or Croatia playing with Americans. I think you have to play the national team with players who are from the country, who grew up there, all that."
Parker alongside Fournier against the idea of having naturalization players playing for France national team. But for him, it is all matters of principle and he had nothing against Philadelphia Big Man, saying "he's a great guy" and jokingly "he speaks French, all that".
"It's nothing against him. It's just a matter of principle. Afterwards, I, Joël Embiid, love the player. He's amazing, what he's doing in a short time, I think is the future, and he can become the best center in the NBA," the 39-year-old added.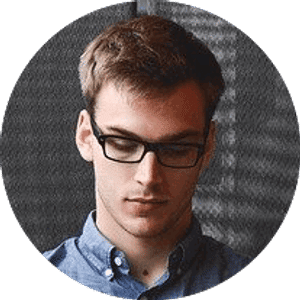 Jake Williams
Jake Williams is a sports gambling expert. He's been writing in the sports betting and DFS industry for over a decade. He specializes in MLB and NBA, along with College Basketball and College Football.