Duke's 86-56 victory over Pittsburgh marks Coach Krzyzewski's last road game
March 3, 2022
Even as his coaching career nears its end, Duke head coach Mike Krzyzewski is still trying to stay in the present. He's still focused on the present and the Duke team he's coached for more than 40 years.
So he didn't tell his players that the visit during the fourth-ranked Blue Devils' game against Pittsburgh on Tuesday night would be his last as a coach.
"I didn't talk to them about 'it's my last road game, guys win it for me,'" Coach K said. "I want it to be their moment."
Turns out, retiring coach Krzyzewski was right. Trevor Keels had 27 points, and Duke secured at least a share of its 13th ACC regular-season title with an 86-56 victory over Pittsburgh.
The Blue Devils handled the business early, jumping out to a 13-point lead before the first media timeout. They coasted to their fifth straight win and 201st ACC road victory as a parting gift for Krzyzewski.
Keels said the team's defense was the key to their success, as they could create opportunities for their offense.
"It started on defense for us," the 18 years old guard said. "When we defend like that, start off the game defending, worrying about defense, we're good shooters, the ball is going to go in."
The Blue Devils shot 59 percent from the floor during the game, including 50 percent from beyond the arc. They also turned the ball over only six times.
Duke's clear path to ACC tournament
The difference between the two teams was clear from the start, as Duke could pull away with ease. They'll be the top seed in the ACC tournament next week.
This season, Krzyzewski said that his team's performance has been impressive, as they've played three games in six days.
"I like where my team is at right now," the 75 years old coach said. "We just got through playing three games in six days on the road, so to end up in first playing those three road games, it says a lot about these kids."
Despite the team's struggles, which included several key injuries, Duke has still been the class of the ACC during this season's down year.
The Blue Devils have won their last two conference games by a combined 55 points. They'll carry that momentum into their last game against North Carolina on Saturday.
Honors from old friend
Before the game between the two teams started, Pittsburgh coach Jeff Capel, who previously worked under Krzyzewski, made a point to honor his friend by having a video message from him.
"Congratulations on the most amazing career in basketball," Capel expressed his gratitude to Coach K. "You've given so much to the game and so much to us ... I love you."
Capel then presented Krzyzewski with a sculpture of a steel fist, which highlighted the five pillars of his success.
The gesture served as a metaphor for how the first half of the game affected Pittsburgh, as they were overwhelmed by the Blue Devils.
Despite the blowout victory, Krzyzewski remained engaged throughout the game. When John Hughley of the Pittsburgh dunked to open the second half, the coach told forward Paolo Banchero to cut the slack and play with more energy.
Krzyzewski animatedly led his team in a huddle, trying to soak in every second of his 47th and final season at Duke during a timeout with less than eight minutes to go.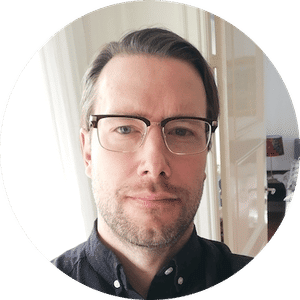 Martin Evergreen
Martin Evergreen is a sports betting professional who provides initiated betting picks and predictions. His main focus is on NHL picks, sportsbook promotions, and casino stories.