Duke vs. Virginia Betting Prediction 2/23/22
February 22, 2022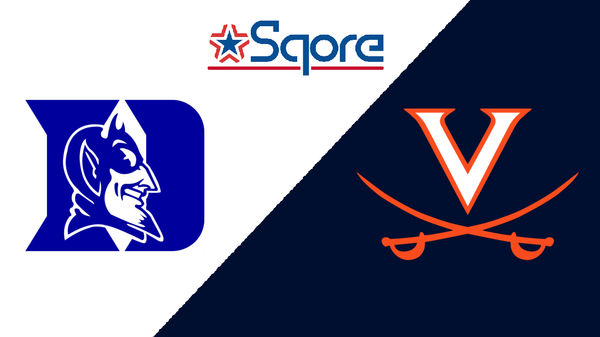 Virginia is seeking a season sweep of Duke as it prepares to host the Blue Devils in an ACC clash. It's been a disappointing season in many ways for the Cavaliers, but they've won five of their last six games to make a charge for an NCAA Tournament berth. The Blue Devils have been the class of the ACC all season long, but they have been prone to the occasional letdown this season with a few close losses.
Duke vs. Virginia Betting Pick
The Pick: Virginia Moneyline
This game will be played at John Paul Jones Arena at 7 p.m. Eastern on Wednesday, February 23, 2022.
Why bet on the Cavaliers:
✅ Duke's Paolo Banchero has been sensational all season, but the one team to give him problems this year was Virginia. The Cavaliers are the only team to hold the freshman to single digits in the points column and he took just nine shots in the loss, making three of them. He's shooting just 38 percent from the field in his last five games as well, a stretch that started with the loss to Virginia. 
✅ Jaylen Gardner has begun to take over games for Virginia during this recent run of five wins in its last six games. The East Carolina transfer has scored at least 17 points in six of his last seven games and he's grabbed at least seven rebounds in six of the past seven games as well. He went for 17 points and eight rebounds in the first meeting this year with Duke, and his success has driven the Cavaliers' push toward an NCAA berth over the past month.
✅ Duke's defense does not force a lot of turnovers but its offense tends to commit an average number of turnovers. It normally isn't a big problem, but in the first meeting between the teams, Virginia won the turnover margin 15-5 and turned those 15 takeaways into 20 points. A common theme among Duke's three ACC losses is a wide disparity in points off turnovers and that is exactly what the Cavaliers were able to do in Durham.
✅ The Cavaliers have done an excellent job in conference play of hiding their weakness for perimeter shooting with strong interior play. Virginia is making nearly 52 percent of its 2-point shots to shoot 45.6 percent from the field in conference action this year. The Cavaliers were able to score 52 points in the paint against Duke in the first meeting and shot 54.7 percent from inside the arc while attempting just 12 3-pointers in the victory.
✅ Virginia is seeking its first season sweep of Duke since the 1994-95 season, which also happens to be the last time the Cavaliers won consecutive games against the Blue Devils. However, six of the past eight games between these schools have been decided by one or two points, so every little detail matters and Virginia is very good at the details.
The Pick: Virginia Moneyline
Duke has been the most consistent team in the ACC by a wide margin and a deserved favorite to win the regular-season crown. There have been son uncharacteristic losses for the Blue Devils, who sit at 23-4 overall and 13-3 in the league, but they have won four straight since their last loss. What makes Duke such a difficult team to defend is its size on the interior and how it uses that to its advantage consistent. The Blue Devils are shooting 36.5 percent from the outside, but they have made nearly 48 percent of their shots overall in conference play. Duke also owns a nearly seven-rebound advantage per game on the glass, creating second chances for itself in the process. It's also been a strong year for the Blue Devils defense, which is holding teams to less than 29 percent 3-point shooting and just 40 percent shooting overall this season while outscoring teams by 10 points per game.
Perhaps the biggest reason for Duke's powerful defense is Mark Williams, who is averaging nearly three blocks per game and is also grabbing 7.5 rebounds per game in league play. He doesn't lead the Blue Devils on the glass, that would be Paolo Banchero at 9.3 rebounds per game, but his presence in the paint is fantastic at altering shots at the rim. Williams is also fourth on the team with 11.6 points per game, one of five players averaging at least 11 points per game in ACC play for Duke. Banchero leads all scorers at 17 points per game, followed by sharpshooter A.J. Griffin, who is making 49.3 percent of his 3-pointers and averages 12.6 points per game. Wendell Moore Jr. has also made more than 40 percent of his 3-point attempts to average 11.8 points per game to go along with his 5.5 rebounds per game. Trevor Keels rounds out the scoring bunch with 11.4 points per game. 
It's been an interesting season to say the least for Virginia this year with some losses that might hurt the Cavaliers come Selection Sunday. When everything is clicking for the Cavaliers, they look like the team that challenged for and won ACC titles the past five years, but it has sometimes gone sideways as well. Virginia is only 17-10 overall and 11-6 in conference action, the most overall and league setbacks in five years. As might be expected from a Virginia team, the offense is not very explosive, averaging just 63.4 points per game in conference action. The Cavaliers have scored more than 70 points just four times in ACC games, but they have allowed 70 points just three times in 17 contests. The one consistent for Virginia is that defense, which is limiting teams to just 63.1 points per game, but teams are shooting 45 percent from the field and 36 percent from 3-point range against Virginia this year.
Only two Cavaliers are averaging at least 10 points per game overall this season, led by Jaylen Gardner at 15.3 points per game. Gardner makes a lot happen for Virginia on offense by shooting 51.7 percent from the filed and grabbing more than seven rebounds per game. Armaan Franklin is averaging 11.6 points per game, but he's shooting just 25 percent from behind the arc despite leading the team in 3-point attempts. However, Virginia is very good at sharing the ball, which is why it is has two players averaging at least four assists per game in Kihei Clark and Reece Beekman, who are also the third- and fourth-leading scorers, respectively. Kadin Shedrick is averaging two blocks per game while anchoring the defense and he's also second on the team with five rebounds per game.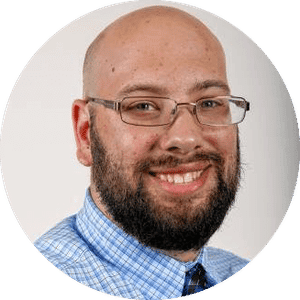 Josh Walfish
Josh Walfish is an award-winning journalist who has covered college sports for the past decade. He most-recently was chronicling the UMass Minutemen and now works as a freelancer writer and editor based out of Chicago.