Detroit Tigers send Spencer Torkelson back to Triple-A due to poor form
July 18, 2022
The Detroit Tigers announced Sunday that they sent their No. 1 pick for the 2020 season, first batsman Spencer Torkelson, back to the Triple-A with the Toledo Mud Hens. Torkelson was once a promising rookie that Baseball America ranked No. 5 overall in 2021.
Through the High-A, Double-A, and Triple-A levels, he scored 30 home runs, 29 doubles, and a pair of triples, giving him a promotion in only a year. His overall batting line was .267/.383/.552. He walked 14.5 percent of his plate appearances. Everything looks fine up to this point, he had every attribute to be the next big thing in baseball.
However, everything went downhill since his highly anticipated MLB debut. Tigers have given enough time for Torkelson and lost patience for him. After months of underperforming, the club decided to send him back to the minors.
Following the demotion, manager A.J Hinch said he hoped for an improvement from the young star, adding more focus to the game than fame. Something that has been missing from Torkelson looking back to his pre-MLB era. It is still unclear how long he will stay at the Mud Hens.
"We have a plan in place to get him some at-bats and get him back to being the offensive force that we know he's going to be. There is much less spotlight to do it at Triple-A than it is to continue to do this in the big leagues." A.J Hinch said.
"I told Tork it could be 10 days, it could be two weeks, could be a month. It doesn't matter how long it takes to get him back to feeling good."
Initially, Torkelson was projected to replace Tigers legend Miguel Cabrera at the base. Unfortunately, his hard-hit and barrel rates have both been well below average, while his chase rate rose in the last few weeks.
Failing to live up to expectation
Torkelson's offensive performance ranks under the average for Weighted Runs Created, with only 68+ while the league average is around 100, placing him in the 153rd spot of 157 qualified batters.
In 83 games, Torkelson batted .197 with a .282 on-base percentage, .296 slugging percentage, five home runs, 21 RBI, and 76 strikeouts. In comparison, during his 2021 season in the minors, Torkelson batted .267 in 121 games with a .552 slugging percentage, 30 home runs, and 91 RBI.
Torkelson's poor contribution this season paralleled the Tigers' unappealing performance. Detroit sits fourth out of five teams and is 37-55 this season, with 12.5 games behind the Minnesota Twins. Detroit is at the bottom of the MLB scoring rate this season, with an average of 3.13 per game.
A win in this weekend's clash against Oakland Athletic would keep them safe for a while. However, the Tigers do not really have much time ahead of the trade deadline. As Torkelson is getting his reps with Mud Hens, it appears they also have to sell out some key players, including Michael Fulmer. Nevertheless, the club is preparing to bounce back next season with Javier Baez and Austin Meadows.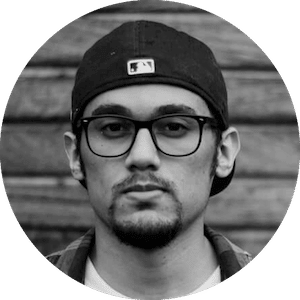 Gus Anderson
Gus Anderson is a gambling wizard. As a kid he dreamt about becoming a Tennis, Hockey and Golf professional but ended up as a gambling professional with focus on both sports & casino.