Davante Adams says Aaron Rodgers' upcoming retirement plays factor in his release
June 10, 2022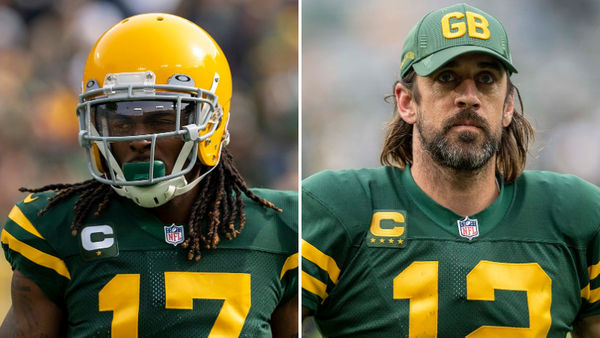 In March this year, the Green Bay Packers released wide receiver Davante Adams to the Las Vegas Raiders for a first and second-round pick. Rumors swirled up that the release of Adams was caused by the imminent retirement of his now-former teammate quarterback Aaron Rodgers who had just signed a three-year deal worth $150 million with the Packers.
Adams revealed that despite Rodgers' uncertain playing status in Green Bay had a factor in his release, he holds that they still have good relations and both are aware of each other's situations.
Before moving to play in Las Vegas, the Packers had Adams under the franchise tag on March 8. Not even a week later, the WR announced he will not play for the team under the tag and March 18 saw his departure to Sin City. He signed a five-year contract worth $141.25 million.
'We've talked multiple times' says Adams about Rodgers' situation
Shortly after Adams' departure, many had speculated that Adams and Rodgers' relations got bitter. When asked on June 7 about any retirement plans, the 38-year-old Rodgers confirmed that he wanted to go out donning the green and gold.
Despite signing a three-year extension, reportedly, the contract will not affect how long the four-time NFL MVP will play in Green Bay. With zero clear timeframes for hitting the retirement stage, Rodgers explained that he just wanted to focus on this season.
"If you say I'm for sure playing two more, three years and then you have a magical season that ends with a championship and think that that might be the best way to ride off, I don't want to commit to something. You say, I'm only playing one more year and you have a bitter taste in your mouth and still got the drive and the passion to play one or two more years, I just don't want to get pigeonholed into it," Rodgers said via ESPN's Rob Demovsky.
"So I'm focused on this season. I'm never gonna drag it out in the offseason. The conversations I've had with (general manager) Brian (Gutekunst) have been very honest and direct, and that's not going to change, and we'll sit down after the season, hopefully after a championship and figure out what the next step is."
As for Adams, he revealed that both he and Rodgers had discussed the matter of him leaving and the QB's uncertain retirement on several occasions. He further added that both were aware of and understood the potential future implications. However, for the newly hired Raiders, every aspect played behind his decision to leave the Packers.
"Oh, yeah. We've talked multiple times. We talked throughout the whole process, too, and he was aware of where I stood, and I was aware of where he stood. We had talks just like what he said the other day. He mentioned we had talks about his future and what he thinks his duration in Green Bay or just football in general would look like, and that played into my decision, as well," Adams continued.
Adams sets foot in Las Vegas
Playing for the Raiders means that the five-time Pro Bowler will be sharing the locker room with former college teammate QB Derek Carr. Adams shared that both Rodgers and Carr shared a few similarities.
"As far as talent and ability, it's really similar, if I'm keeping it real. They throw the ball a lot different. Derek's gonna fire it in there, and you gonna know that thing's coming quick. Aaron's got the ability to tighten that core up and flick that ball to you," Adams added.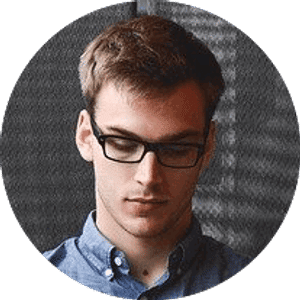 Jake Williams
Jake Williams is a sports gambling expert. He's been writing in the sports betting and DFS industry for over a decade. He specializes in MLB and NBA, along with College Basketball and College Football.