Dallas Cowboys fans criticize Jerry Jones for remark on WR CeeDee Lamb
September 18, 2022
The Dallas Cowboys fans criticize owner Jerry Jones for his remark on WR CeeDee Lamb after Dallas's defeat to the Tampa Bay Buccaneers 19-3 in Week 1.
According to fans, Jones implied that Lamb was to blame for the loss. They lambasted Jones for assembling an offensive roster that was "shy on weaponry," as per sports columnist Mark Fisher.
Jones came under fire after his appearance at 105.3 The Fan—the franchise's radio station—this Friday. The team owner commented on Lamb's performance in Week 1's matchup, where the star receiver only made two catches out of 11 attempts.
"People are covering your best receiver. That happens," Jones said. "What do you do? You've got to play through being covered. You've got to catch balls covered.
"My point is every team in the league is faced with the same thing. They're going to have their best receiver double covered. What the best receiver should do is play through that coverage."
Dallas director of player personnel, Stephen Jones, previously appeared on the same radio program on Monday, noting that the whole team needed to "step up and do better." The director added that Lamb must improve his performance and fulfill the team's expectations of him.
Fans pointed out that a few months ago the team's owner had said that Lamb was a "clear upgrade" over the team's former receiver, Amari Cooper. Dallas traded Cooper to the Cleveland Browns in exchange for a fifth-round pick. Before the trade, the management was reportedly "unhappy" about Cooper's high salary, availability and performance last season.
Lamb is now in his third year in Dallas, going up in the depth chart to take over Amari's spot. His records in the previous season included six touchdowns and 79 catches for 1,102 yards. Lamb's achievements earned him a spot in the Pro Bowl last year.
Analysts said that Jones' remark on Lamb's performance was "surprising" since the season has just begun. Some speculated whether other internal problems between Lamb and the management warranted Jones' reaction to the defeat.
Lamb was interviewed after the defeat last week, admitting that he was aware that his performance as a No. 1 would be under scrutiny.
"Throughout the game, I was so pissed like, 'What is going on?'," Lamb told reporters. "I had to have a flashback. 'Yeah, you're going to get all the attention now. This is what they were talking about.'"
Cowboys' next game
The Cowboys are scheduled to host the Cincinnati Bengals on Sunday for Week 2. Before meeting up with Dallas, Cincinnati just lost to the Pittsburgh Steelers 23-20.
Reports suggested the possibility of WR Michael Gallup—who was reportedly recovering from his ACL injury—returning to the team, although he was likely to join for Week 3. QB Cooper Rush is slated to replace No. 1 Dak Prescott who is rehabbing for his broken finger. Rush's backups include Will Grier.
At the same radio interview where he talked about Lamb, owner Jones expressed his confidence in Rush's performance, saying he believed that the QB could help Dallas win.
"I think Rush is up to the task of winning ball games for us, and he certainly has had a lot of experience in this offense," Jones said.
"He and Kellen Moore have been joined at the hip for a long time. So, I like who we're lining up out there to give us a start right there."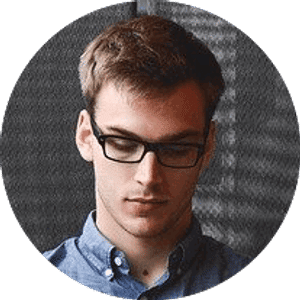 Jake Williams
Jake Williams is a sports gambling expert. He's been writing in the sports betting and DFS industry for over a decade. He specializes in MLB and NBA, along with College Basketball and College Football.