Cy Woods linebacker Dylan Rogers announces commitment to Nebraska Cornhuskers
July 6, 2022
Cy Woods linebacker Dylan Rogers has announced his commitment to the Nebraska Cornhuskers. Rogers joined Nebraska's recruiting class of 2023 as its second LB, following Hayden Moore, who had committed earlier in late June.
Choosing the Cornhuskers was not an easy decision for Rogers. The LB previously received 14 offers from other programs, including the Colorado Buffaloes, Houston Cougars, Kansas Jayhawks, and more.
Rogers said moving to Nebraska was something he had always wanted to do.
"It feels good. It's been a long process – stressful, kind of – but it feels good that I finally committed," Rogers said via Inside Nebraska. "I wanted to focus on my senior year, but I really wanted to lock in with Nebraska. They really wanted me, so I wanted to lock in my spot at Nebraska."
Pledging to Cornhuskers
Landing Rogers means the Cornhuskers have acquired their 13th player for the 2023 recruitment class. Joining Moore as the second LB, Rogers will also be joining the trio of wide receivers Jaidyn Doss, Omarion Miller, and Barry Jackson.
Reportedly, Rogers received an offer to play in Nebraska on May 2, 2022.
The three-star LB then made his official visit to the program later in the following month on June 17. Only on July 5, the prospect announced his commitment in honor of Corbin George, his late cousin who passed away on July 5, 2014.
During his visit, Rogers received a warm welcome from the program's coaching staff and players, two of which were outside linebacker Ernest Hausmann and LB Mikai Gbayor. Inside linebackers coach Barrett Ruud and running backs coach Bryan Applewhite were highly responsible for Rogers' recruitment.
"They really wanted me, so I wanted to take that OV in the summer. When I got up there a few weeks ago, it felt good. They treated me like I was family, and they treated my family like they were a part of their family, too. That felt amazing," Rogers added.
"When we got up there for my OV, as soon as we got there, it was amazing. … The coaches there were amazing, the players there were amazing. They treated us like we were their brothers when they took us out and when we were hanging out. It felt like a home away from home when I was up there."
It did not take much for Rogers to decide to play for Nebraska. A single visit to the Cornhuskers was enough for him. He had informed the program's staff about his commitment on June 26, only a day after a brief visit to the Texas Longhorns.
"I know if I would have waited a little longer, they still would have wanted me. But I still wanted to lock in my spot at Nebraska," Rogers continued.
"Nebraska is a great place to be. They really wanted me, and I could feel that when I went up there. I loved the players, the coaches, and the whole organization. So that's why I wanted to commit in July."
Rogers will join the rest of Nebraska's 2023 class members, including defensive linemen Maverick Noonan and lineman Riley Van Poppel as well as OLs Gunnar Gottula, Brock Knutson, and Sam Sledge. Additionally, there are tight end Benjamin Brahmer, cornerback Dwight Bootle, and quarterback William Watson.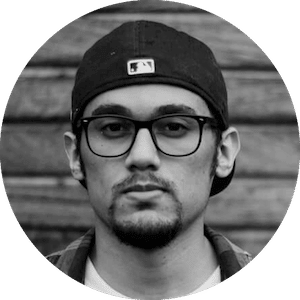 Gus Anderson
Gus Anderson is a gambling wizard. As a kid he dreamt about becoming a Tennis, Hockey and Golf professional but ended up as a gambling professional with focus on both sports & casino.