Colts, Lions practice with three Super Bowl quarterbacks
August 19, 2022
Three Super Bowl quarterbacks Jared Goff, Matt Ryan, and Nick Foles reportedly participate in a joint practice between the Indianapolis Colts and Detroit Lions on Wednesday.
Goff, Ryan, and Foles were seen throwing passes at an open practice with two teams, which was considered a rare two-day occasion for the fans.
"I would say this is probably a unique time," Foles said. "I think when you have three guys that have played in the Super Bowl, it's pretty special to be on one field."
The Super Bowl MVP, Lions center Frank Ragnow and Colts safety Rodney McLeod didn't recall another time this event happened throughout their careers.
"Dang, that's sweet," Ragnow said. "That experience is invaluable because you really can't mimic playoff football, you really can't mimic that moment, how you're going to feel in that moment. Not many people get that opportunity, so to have that is special for sure."
Goff has led the Lions to their first playoff berth since 2016, while Ryan and Foles are teaming up to end Colt's two-year postseason absence.
Colts coach Frank Reich and Lions coach Dan Campbell considered this practice a good opportunity to challenge both of their teams.
"You want to go up against the best and that's saying something," Reich said. "You've got a quarterback that led a team to the Super Bowl, that's rare. As a defensive unit for both sides of the ball, it's a great opportunity to test yourself."
"It's definitely rare," Foles said. "I think all of us right now are just focused on our current foundations and taking the wisdom we've learned from those games and try to bring them with how we play the game now."
With no major incident happening, all three quarterbacks were the highlight of the practice. Goff took advantage of a busted Colts coverage with a 50-yard TD pass, while Ryan made good throws against the Lions' defense 100 yards away, much to Colts and Lions fans' cheer.
Injury case during practice
NFL insider Ian Rapoport reported that the Colts rookie tight end Drew Ogletree will miss the entire 2022 season due to a knee injury during the joint practice with the Lions.
Reich said Ogletree's injury seemed to be quite significant, which warranted Ogletree to be placed on the injured reserve list.
"We'll wait and see what the docs say," Reich said. "It didn't look good. Tough, tough guy, though. Just going up to him, he's wanting to get himself off the sideline so the team can play. That's a guy we want. We're hoping for the best, but it looked like a pretty significant knee injury."
Ogletree has risen to the ranks of the Colts' frequent playmaker for offense during the training camp. He is the sixth-round selection in this year's draft out of Youngstown State and has consistently earned time with the starting offense. He made one catch for five yards in the preseason opener.
Due to Ogletree being out for the upcoming season, the Colts look to their other tight ends such as Mo Alie-Cox, Kylen Granson, and rookie Jelani Woods to play when they are needed.
Other than Ogletree, the Lions receiver Devin Funchess was also reported to leave the practice early due to his right shoulder injury. Regardless, Funchess said "all is well" on Twitter.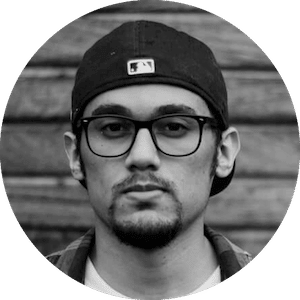 Gus Anderson
Gus Anderson is a gambling wizard. As a kid he dreamt about becoming a Tennis, Hockey and Golf professional but ended up as a gambling professional with focus on both sports & casino.