Collins leads Michigan to overcome 15-point deficit, Wolverines defeat Colorado State 75-63
March 18, 2022
Frankie Collins helped Michigan rally from a significant deficit to beat Colorado State in the NCAA Tournament. Collins started at point guard because DeVante Jones was out with a concussion. The injured guard averaged a season-high 14 points and six rebounds.
The Wolverines trailed by 15 points at one point, but they responded by focusing on their inside offense.
During an interview, coach Juwan Howard said they needed to get back to their habits. He mentioned that they had to play better defense and limit their opponents' offensive possessions.
"Get back to our habits. You know, defensively, we had to do a better job against the three-point line. We also offensively had to take our time, we gave them too many possessions," Howard said. "Nine turnovers, as well as overall, we were just — it sped us up. What's been our meat and potatoes is our inside-play. Our guys really rallied together, led by Hunter Dickinson."
Dickinson led the way for Michigan with 21 points, while Eli Brooks and Caleb Houstan added 16 and 13 points for the Wolverines.
The Wolverines were highly touted this season, but they had a hard time winning enough games to get into the tournament. Moreover, coach Howard was suspended for several games due to an incident with a Wisconsin assistant.
Overcoming 15-point deficit
Since Jones could not start on Thursday, Michigan had difficulty getting into a rhythm. As a result, the Wolverines trailed by 15 points to Colorado State during the first half of the game.
Dischon Thomas and David Roddy led the way for Colorado State with 15 and 13 points, respectively.
During the first 12 minutes of the game, Michigan committed nine turnovers. However, after Collins was brought back in, the team started to play better. The six-foot guard scored seven straight points to keep Michigan on the game.
Collins started the second half by scoring six straight points for the Wolverines. He then made a steal and dunk to make it a three-point game at 38-35. Then, Caleb Houstan's three-point gave Michigan a cushion at 53-49.
Knowing that losing Jones would have cost Michigan its NCAA Tournament bid, Collins was a revelation before the game. "They really just told me to be Frankie — go out there, play with confidence and lead the team," the freshman guard said.
The Nashville native point guard was instrumental in Michigan's comeback against Colorado State.
The crowd at Crisler Center cheered for the Wolverines, which became the first team to come back from a 15-point deficit in the tournament since Nevada in 2018.
Reflecting on past loss
During an interview, Howard talked about the team's loss over Indiana, which taught the players about not focusing on the score.
After the loss to Indiana, Dickinson said that he was motivated to perform better against Colorado State. "I know I was thinking, 'Shoot, if they can do it to us, we can do it to them?'" said the 7-foot center.
Dickinson was too much for the smaller Colorado State team to handle. On top of his game-high 21 points, he also grabbed six rebounds.
Despite trailing by 15 points, the Wolverines refused to give up. They showed tremendous resiliency and came back to win the game.
"Being down 15, we could have easily just said, 'It's time to pack it in,' but we are not built that way," Howard said. "I respect the resilience that they showed."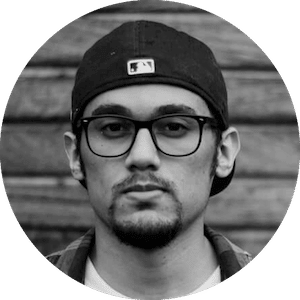 Gus Anderson
Gus Anderson is a gambling wizard. As a kid he dreamt about becoming a Tennis, Hockey and Golf professional but ended up as a gambling professional with focus on both sports & casino.