Cleveland Browns trade Baker Mayfield for his 'childish' behavior, report says
July 9, 2022
The "unpleasant personality" of former Cleveland Browns quarterback Baker Mayfield has surfaced. According to ESPN's Chris Mortensen, the Browns wanted an "adult" quarterback and it was not Mayfield. The comment was made before the Browns signed Deshaun Watson, signaling the beginning of the end of Mayfield's Browns tenure.
Mortensen said that Mayfield would be traded to either Seattle Seahawks or Indianapolis Colts and it could be a possible landing spot for Mayfield after he departed from the Browns. But, the trade did not happen since Mayfield is officially playing for the Panthers after the Browns traded him.
Mortensen report about Mayfield
Previously, the 70-year-old journalist projected that Mayfield and the Browns would part ways due to the player's poor behavior. According to Mortensen, the Browns did not find an emotional fit with the 27-year-old quarterback from the start and they prefer a more experienced quarterback.
"They're breaking up, regardless of whether or not Deshaun Watson ends up in Cleveland," Mortensen said.
"The one thing that I was told is that it's just not a match emotionally, whereas Baker Mayfield's passion and emotional leadership were embraced in Oklahoma and even in the beginning with the Browns, things have changed and they want what they consider an adult at the position."
After the reports from Mortensen about Mayfield, Jason Lloyd, a Cleveland-based writer for The Athletic, said that the report "isn't entirely untrue." He wrote that Mayfield was indeed childish and his teammates were annoyed with his behavior.
"Mayfield was widely viewed as childish and immature," Lloyd wrote.
"His behavior annoyed teammates and divided the locker room. He was often difficult to coach."
However, Lloyd asserted the Browns share part of the blame for Mayfield's failure to sign a second deal with the team. He said that Mayfield's connections in Cleveland were deteriorating at the time. Also, there was reportedly a breach of trust between him and Browns head coach Kevin Stefanski last season.
Lloyd stated that the trade happened because the Browns did not want to give Mayfield a long-term extension. Mayfield was traded to the Carolina Panthers in a deal and the Browns got a conditional fifth-round pick in 2024. However, Cleveland had to take on about half the money remaining on Mayfield's contract for next season.
Mayfield on his departure
For the record, the Browns finished 11-5 last season, defeating the rival Steelers in the first round despite Mayfield's shoulder injury, and missed the postseason before his departure. As a result, Mayfield thanked Browns fans for their support from the year he was chosen first overall in the NFL draft in 2018.
"This is strictly to thank the city of Cleveland for embracing my family and me," Mayfield said.
He stated that he had numerous memories and gave his all while playing for the franchise. Furthermore, Mayfield remarked that he has no idea what would happen next and would try his best in his future endeavors.
"We have made many memories and shared growing in this process through all the ups and downs. I have no clue what happens next, which is the meaning behind the silence I have had during the duration of this process. I can only control what I can, which is trusting in God's plan throughout this process. I have given this franchise everything I have. That is something I've always done at every stage, and at every level. And that will not change wherever I take my next snap," he said.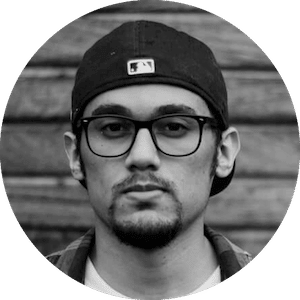 Gus Anderson
Gus Anderson is a gambling wizard. As a kid he dreamt about becoming a Tennis, Hockey and Golf professional but ended up as a gambling professional with focus on both sports & casino.