Clemson acquires four-star offensive lineman Zechariah Owens
July 5, 2022
The Clemson Tigers kept its recruiting game momentum this week after successfully acquiring the commitment of four-star offensive lineman Zechariah Owens. The young prospect announced the news on Monday this week.
Owens chose Clemson over the Alabama Crimson Tide, Arkansas Razorbacks, and Auburn Tigers. All in all, he received ten offers to play in SEC and five in ACC.
Owens' commitment to the Tigers marks the 16th prospect signing with the team this year. He is the third OL to have joined Clemson's recruiting Class of 2023. Prior to his commitment, the program landed AJ Hoffler, Stephiylan Green, and Ian Reed.
"Clemson's environment is just amazing. Like the program Dabo Swinney has created and how he takes care of his players both on the field and off the field, he teaches you to be a man of Christ. I love it," Owens said during the Polynesian Bowl in late June.
Owens announces commitment to Tigers
Reportedly, prior to his official visit, Owens received an offer from Alabama safeties coach Charles Kelly.
"When I went there, everything Clemson stands for is what I wanted for the next four years of my life, and it's something I can come back to when I go back home," Owens said via Tigerillustrated.com.
"They have 27 players right now on campus who used to return to play for the program. That just shows you how much of a home it is. I don't want to go to a college where I'll be treated like a piece if I want to go somewhere I know that when I come back, I'll be treated like family."
Landing Owens was a notable success for Clemson since the program has been working on fixing its OL department. In addition, he was one of the prospects that the Tigers were trying to land.
Aside from Owens, Clemson is eyeing Dorman's Markee Anderson, Oceanside Collegiate Academy's Monroe Freeling, Alabama's Stanton Ramil, and last on the list is Georgia's Connor Lew. Moreover, Owens will be joining fellow OL Harris Sewell, who committed to the Tigers last week, and Reed, who was acquired earlier on June 7.
Recruiting analyst and 247Sports' Gabe Brooks praised Owens for his height and mass, adding that the OL prospect would be a valuable addition to Clemson's offensive department.
"Size unverified but is legitimately massive with college-ready height and mass. Big frame fosters large reach," Brooks wrote.
"Packs a powerful punch with overwhelming strength vs. high school competition. Simply swallows up many opponents and flashes knockdown power at the point of attack and on the move, whether as a puller or climbing to the second level."
With Owens' commitment, Clemson has become the most competitive program in Georgia.
"Will likely provide roster value as a tackle/guard combo player. Among the top O-line prospects in the 2023 recruiting cycle with potential to become an impact multi-year starter at the high-major level. Very high-floor prospect with the physical traits that could lead to a ceiling in the top half of the NFL Draft," Brooks continued.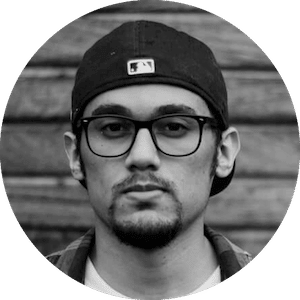 Gus Anderson
Gus Anderson is a gambling wizard. As a kid he dreamt about becoming a Tennis, Hockey and Golf professional but ended up as a gambling professional with focus on both sports & casino.